Performance management systems are used to improve the productivity of individuals, teams, and organisations. It is a staff management system to record the budgetary and fiscal pressures, payroll system of employees, salary system, employee management, etc., for the business's growth. The performance management application is essential for small businesses. Small businesses have few employees and a small management team. The proper system can help maintain a productive environment and happy employees.
Proper implementation of performance management applications can help to create and maintain trust between employees and employers. It can allow employees to contribute more and do their best. The performance management system provides a complete picture of employee's insights, performance, payroll system, and management. OkStaff can help you with the right staff management system. Let us now look at the benefits and uses of performance management applications.
Benefits and uses of Performance management applications for business/small business
The benefits and uses of performance management application are as follows:
1. Easy to use and understand
The performance management application is easy to use. All the things required for a review cycle for a company are in one place. The best feature is that most of the application processes are automated and not manual work. It saves both the time and energy of an individual. HR managers do not have to oversee the whole process manually, and they can do so with performance management applications. HR managers do not have to remind the employees to complete their review tasks. The application comes with in-build reminders, and it makes the working of a company accessible and practical. You can easily manage your ledger accounts with the Okstaff management application.
2. Integrated Processes
The performance management applications have other features apart from the review process, like sharing feedback, objectives and goals, an LMS, etc. These features are integrated within the application to accelerate the review process, allowing users to view the employee's complete feedback. This feedback helps to achieve the goals and new skills of the company.
3. Full of features
The performance management system provides a complete picture of employee's insights, performance, payroll system, and management. It gives analytics of the track sheet of employee's performance in chart format to calculate each employee's potential as required. These insights of analytics help employers to make decisions regarding performance, compensation decisions, and promotion decisions.
4. Employee Management
The performance management system also helps to boost the morale of the employees. It provides an opportunity for employees to perform better for recognition and rewards. Happy employees often are more productive than unhappy employees. Paychecks and salaries are not enough recognition for the efforts of the employees. The performance management system systematised the process of credit with the option of feedback and reviews.
5. Increase collection and workforce planning
The staff management system also helps with workforce planning. Discussing the future and current work tasks with the employees can allow employers to determine or identify future staff requirements. If any employee struggles with the workload or day-to-day tasks, provisions can be made with the system to share the workload with other employees. Prioritisation of tasks can be made easy with the system. It will allow the organisation to run smoothly and effectively.
6. Employee retention
The performance management system can help increase the number of employees in the organisation. Regular employee feedback has fewer turnover rates than companies that do not use the employee feedback system. Staff turnover has adverse effects on the employees of the organisation, including staff behaviour and morale. Performance management applications can simplify employee performance and provide direct feedback and review online.
7. Collect payments online
The performance management application provides the payroll system. It can help an organisation with an automatic calculation of the employees' salary and collect payments online. The application keeps a record of all day-to-day activities of an individual and processes them systematically. Salary management is not an easy task, but it can be done quickly and efficiently with a performance management application.
8. Effective for small business
Performance management app is essential for small businesses. Small businesses have few employees and a small management team. The proper system can help maintain a productive environment and happy employees. It also attracts new employees' opportunities for the organisation. A systematic climate can lead to a successful business. It is an easy way for employee managers to keep a detailed track of all the employees and their work/tasks. They can recognise employee's contributions by giving them quarterly rewards and feedback.
9. Grow business
The performance management app allows HR managers to have greater control over the entire process of review. The managers can control the start of a financial cycle of the business. They can control when the cycle ends. It provides other options like participation of the employees in a business cycle, review reports, feedback, etc. HR can restrict the visibility of the reviews from other employees to maintain a fair and confidential staff management system.
10. Continuous Feedback via digital system app
The best part of performance management applications is continuous feedback and dialogues. The feedback in the system is instant, on a real-time basis. It helps to engage the employees irrespective of the location and time. A company needs to provide positive feedback to the employees to increase productivity and maintain a positive environment. With the help of a performance management application, employees can get an overall perspective of their performance and competencies.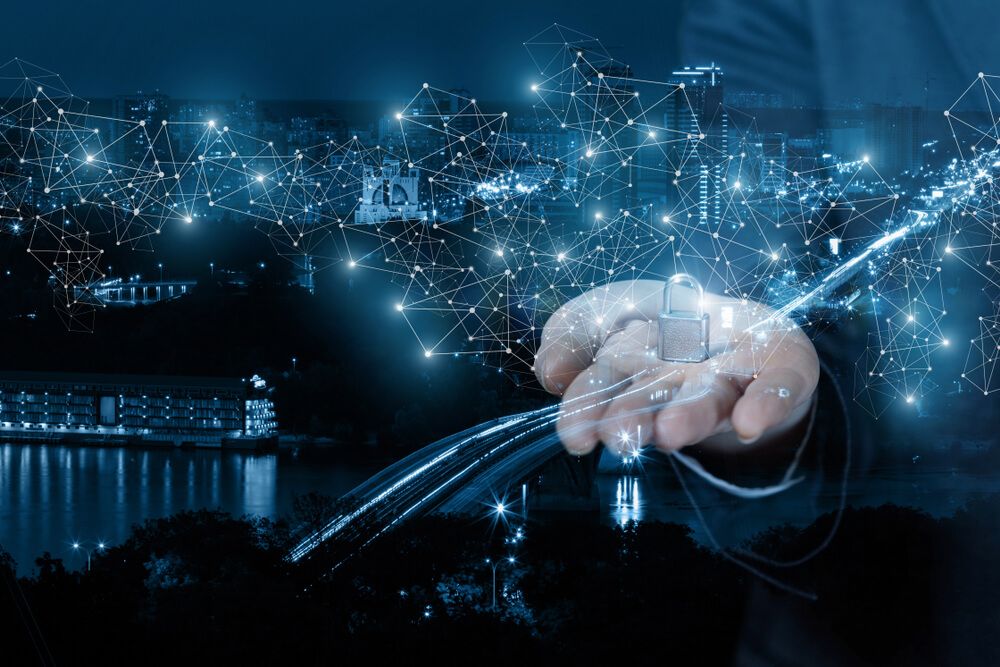 11. Safe, secure, and reliable
The Okstaff application helps you keep your data safe once you log in. you can lock your application with a password for privacy concerns. The data is always backed up. Even when you lose your phone, you can access your data by logging in with a new phone number.
Thus, to conclude, we can say that performance management applications play a significant role in staff management. Investing in a performance management app can help people to conduct performance reviews through feedback. These features can enable the rating of employees based on performance and feedback. If you are not sure, OkStaff can help you guide you with the best performance management application. It can help you with your payment reminders, collect payments, increase the collections, security, navigation purposes, and growth of your business.
Also read:
1) Should You Lease or Buy Equipment for Your Small Business or Startup?
2) Business Ideas: 8 businesses you can start from home easily
3) PoS Machine: Types, Benefits for small businesses & more
4) OkStaff: Your one-stop solution for Staff & Attendance management
5) OkStaff: Benefits, Better Staff Management & More!
FAQs
Q. What is KPI in performance management?
Ans. KPI stands for "Key Performance Indicators". It is a measurable value to determine the effectiveness of a company's key objective. The KPIs are used to evaluate the success of a company on multiple levels. High-level KPIs focus on business performance management and its goals. While the low-level KPIs focus on the various departments of the company like sales, marketing, HR, support, operations, and others.
Q. What are the stages of a performance management cycle?
Ans. The stages of the performance management cycle are as follows:
Planning
Monitoring
Developing
Rating and rewarding
Q. Why is the development stage in the performance marketing cycle critical?
Ans. Developing plays an essential role in the improvement of performance. The areas of progress can be identified with the development process. This phase excels the superior performance of employees. The performance of employees can also be improved with essential training and development.
---