A good number of videos on the internet are flooded with interior decorating ideas. Along with this, many television shows wherein expert interior decorators perform extreme makeovers have been telecasted all over the world. These videos and shows have been followed by millions of people with great enthusiasm and excitement. While some choose to seek inspiration from these videos to decorate their houses, others hire the designers whose videos they liked on the internet. This speaks volumes regarding the present popularity of the interior design business.
Generally, this business thrives in any part of the world as it injects a new perspective in the living and commercial spaces. But as these services are expensive, people only choose to invest in the creativity of experienced designers who have been established in the industry. The startups have to face a tough time before they finally set their foot in the industry, but finding clients becomes easy once they are in the game.
New business ideas need unique marketing strategies that will be the driving force behind your brand's success. While you have to spend a considerate amount of time researching different aspects of your business, it is essential to note that a wise sales strategy will give you the publicity of an expert even when your business is in the initial phases of launching.
This article aims to deliver valuable points to help you start an interior design business. Using trending data, the profitable steps that will help your business grow in the market have been written to help your company in getting a proper kickstart.
Steps to Launch your Interior Designing Business
Interior designing is the science and art of improving the functionality and beauty of any space by incorporating furniture and home decor products according to the customers' preferences. The range of services varies widely depending on the requirements and budget restraints of the clients. While some of them might choose to get an extreme home makeover, others might hire an interior designer for just rearranging and adding new decor pieces to their flat.
In the past years, interior designing businesses around the world have recorded growth. Especially during the lockdown period forced by the Covid-19 pandemic, many home-owners in India got their house redecorated to get a hygienic and clutter-free appearance.
If marketed correctly, an interior designing business can get you thousands of dollars in annual revenue. But for this, you need to understand the requirements to start an interior design business. Your first question, "How to start an interior design business?" is answered with in-depth solutions in this section.
1. Determine your services
The first notes of your plan must be related to the services your business will be offering. Ensure that your company isn't burdened with more than it can handle. Whether you're offering fully-fledged designing services or a specific design like baths or bedrooms, let your customers know about it. In the case of complete interior design services, you must establish a strong connection with suppliers, manufacturers, and contractors.
2. Study your target audience
As there are many sectors in the interior designing industry, you must study your target audience and their desires when you start a business. Start by researching the backgrounds of your probable customers and their purchasing habits. Note the seasons or occasions when your customers purchase the most and work accordingly. Your perception of your target audience must be in parallel with reality.
3. Know your speciality
Every interior designer has their style and speciality. You must only focus on the styles that you feel comfortable working with. For instance, if the contemporary style is what you excel at, you must revolve your services around this interior designing theme. This doesn't mean that you will have to take clients that only prefer your style of designing. It means that your marketing team must focus on attracting an audience that could be your probable clients.
4. Get a unique name and logo
For this section, you must take out a considerable amount of time for brainstorming. Ensure a unique name for your business that sounds easy, appears simple to read, and includes the terms like 'Interiors' or 'Interior Designs.' Once the name of your company is chosen, it's time to send it for logo making and get it registered. Depending on your state or province's requirements, check that you have the necessary documents for starting an interior design business.
5. Invest in creating a website
As the role of social media increases in the lives of your target audience, you must know that the internet is the only source through which a majority of your future customers will learn about your services. Invest in creating a beautiful website that loads quickly and has every required information regarding your business. The web pages must be easy to navigate so that the search engines increase the visibility of your website on the search results page. The internet is the only tool to generate profits from your online business ideas.
6. Build your portfolio
As you are just launching your services, try to focus on explaining your process of operation and the uniqueness of your company on your website. Attract your audience to invest in your services and wait for them to recommend your services to others. As you proceed with more and more customers, keep adding pictures of the work done for them to build your online portfolio.  
7. Set your rate card
This step requires market research. Take your time to analyse the prices offered by your competitors. The prices offered by your company for different services depends on your experience, the age of your company, and your team's expertise in the domain. Your rates can be based on hourly work, percentage of the total cost, or the cost per square foot.
8. Offer free services
In the initial stages, when your company is trying its best to establish its foothold in the industry, you can also offer free services. It will allow you to build a positive relationship with your customers and create a strong portfolio for your website or social media presence.
9. Promote on social media
To earn financial benefits from your best business idea, you must know about marketing to promote your work on social media. If you don't have the required training or skills for that, invest in an excellent digital marketing company that would take care of the overall growth of your company.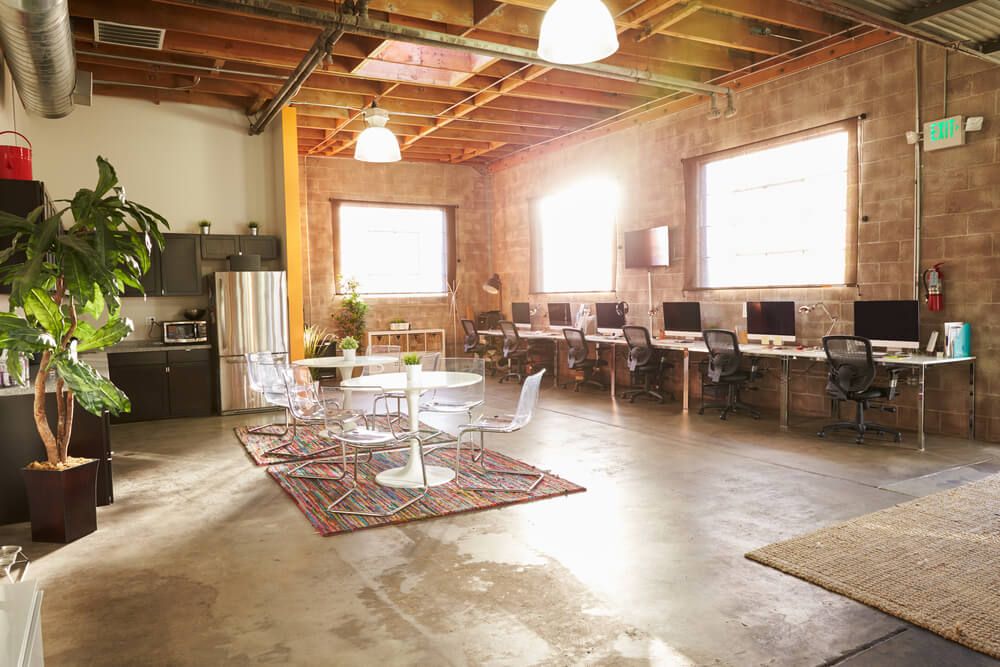 10. Positive Relationship with contractors and suppliers
Your manufacturers, contractors, and suppliers are the foundation of your company's reputation. By building a solid relationship with them, you will be fostering a good brand name for your company in the long run.
Conclusion
After starting your interior design business, your focus must fall on making the venture successful. Invest in digital marketing services or try to implement clever marketing strategies to reach the desired growth rate in the shortest amount of time. Your first focus must be on creating a stunning visual representation of your space through your logo and website. Your customers will book your services based on the first impression of your website and social media posts.
Also read:
1) Startups in India: Growth & Other Factors to be Considered for a Startup
2) What Are Some Good Startup Ideas?
3) Where to Get a Small Business License?
4) Startup Ideas: How do you know if your Startup idea already exists?
5) OkCredit: All you need to know about OkCredit & how it works.
FAQs
Q. How can I find my first client?
Ans. Finding the first clients is difficult for an interior designing startup. But, you can do it by offering free services to your target audience. This will help in building your portfolio.
Q. Does an interior designer need a licence to work in India?
Ans. Currently, the designers in India do not need a licence to work in the interior designing industry.
Q. How can I start my own interior design business?
Ans. You can start your own interior designing business by making a plan, finding suppliers and contractors, creating a website or physical location, building a strong portfolio, and marketing your company among the target audience.
Q. How much does it cost to start an interior design business?
Ans. For any startup, you must know that the company will not be making any profits in the initial months or years. But, with time, the word about your work must spread in the market to attract investors because it becomes difficult to survive in the industry without a strong source of investment. Generally, it would cost around INR 15 lakhs to start your own interior design business.
---