You are here probably because you have been listening to your friends, relatives, talking about how they earned money by investing in the stock market. Or you came across a video on YouTube, where people who are younger than you are giving tips on making money. Or you have a degree in finance, but still know very little about how to begin investing. The reasons are never-ending. So what is yours? Why are you here? Right now, you might give an ambiguous answer to this question; however, after reading this article, ask yourself the same question again.
Before we begin, you need to understand that anyone can invest in the stock market if they apply the right knowledge and common sense. No matter what your background is, whether you are an engineering grad or an artist you can invest in stocks. Investing is not limited to people with a background in finance or commerce.
1. Set up a Goal
It's necessary to determine your goals before you start investing in the stock market, as these goals will help you shape your decisions. Your investment goals could be anything; they could be short term or long term depending upon your requirements. It would help if you also decided whether you want to invest or trade in the stock market, as both these terms have different meanings.
An investor follows a long-term approach towards investing, and hence, is not bothered by brief, irregular fluctuations in the market. On the other hand, a trader buys and sells the share within a day, week or month; thus, even momentary turbulence in the stock market is a cause of worry for him. He is considered to be more risk-tolerant, while the investor is said to be more risk-averse.
Make a decision, ask yourself why you want to invest in the stocks, are you a trader or an investor, have a high or low-risk tolerance, do you have the money to keep aside, are you already under a huge debt? Having a goal is vital for a beginner as it would avoid you from making blind decisions.
2. Learn and Keep Learning
When you start learning to play the guitar, do you directly jump to playing a song, or you learn about the instrument, hold it, how to strum, how to fret, and play chords, etc.? By now you already know where we're getting at, don't you? It's the fundamentals. Before beginning anything, the most crucial part is to develop a strong base. Similar is the case with investing; you need to have at least some theoretical knowledge about how all this works. And once you start investing, you learn through your experiences.
There are numerous channels on YouTube run by the people who've been investing in the stock market, these videos are created to provide the information that every beginner needs to know while investing. Apart from that, we have books as a key source of knowledge. Books never get old, so reading a few by people already experts in this field is beneficial. Some of the popular books on Investing that are suggested to every beginner are, Think and Grow Rich by Napoleon Hill, The Intelligent Investor by Benjamin Graham, Learn to Earn or Beating the street by Peter Lynch, Rich Dad Poor Dad by Robert T. Kiyosaki, and Stocks for the Long Run by Jeremy Siegel.
3. How Much Should you Start with?
There is no minimum amount required to invest in the stock market. You can start with as low as INR 100. Here, it's more important to focus on the quality of the investment (where you get consistent returns) rather than the quantity. There are various automatic wealth advisory platforms aka Robo Advisors (5 PAISA, Orowealth, Scripbox, etc.), which provide free SIP calculator services. Using these calculators, you can get an idea about the returns you can make on investing a particular amount. Usually, the beginners begin with INR 1000 – 5000 as an initial investment. As initially, the risk of losing money is higher for the amateurs. Thus, it is advisable to start small.
4. Where to Invest?
Warren Buffet, alias Oracle of Omaha advises that one should always invest in the business that they fully understand. He says that before investing in a particular company's shares, one should try to understand the company's business and its industry in a maximum of 10 minutes. And if they cannot understand it within 10 minutes, they should move onto the next company.
Another legendary investor, Peter Lynch has the same piece of investment advice for the investors – "Invest in what you know". He says that when you invest in the stock without knowing anything about it, you are doing gambling which is not good.
Still, wondering where to invest? After considering the tips mentioned above, you can look forward to investing in the large-cap companies as they are easily visible (information related to the business, financials, manager's credentials, etc.). The first focus should be on the quality of the share you want to invest in and not the price. Don't rush into buying the share, just because it's cheap today. Sometimes, share prices fall due to unprecedented events (such as natural crises, frauds, etc.). It's vital to do some analysis beforehand, such as, industry analysis (the industry to which your company belongs), economic analysis (whether the country is going through a crisis?), company analysis (business model analysis, records, plans, capacity utilisation, and management), Valuation (valuation is a vast concept, as there is the number of ways to value a company, thus knowing a few valuation techniques is helpful), Psychological analysis (have you fallen in love with that particular company or share? are you investing because you are overwhelmed?). The bottom line is, don't just pick the stocks based on their price movements. Do prior research work and make a rational decision.
5. What is the Process?
The process is quite straightforward and simple. While opening a DEMAT account with any brokers, you'll be required to provide the following documents -
AADHAR Card
PAN Card
Bank Account
The entire process is automated, and hence no paperwork is needed. The popular stock brokers in India are, Zerodha, Upstox, Motilal Oswal, SBI smart, and Angel Broking. There are two types of stockbrokers, i.e. Full-service brokers also known as Traditional brokers (ICICI Direct, HDFC securities, etc.), and Discount brokers or Budget brokers (Zerodha, Upstox). The former also provides advisory services to their clients, who are not much familiar with stock market in India. However, the brokerage charged by these brokers is high when compared to discount brokers, they charge almost 0% brokerage. It's preferable to start investing with a low-cost broker service.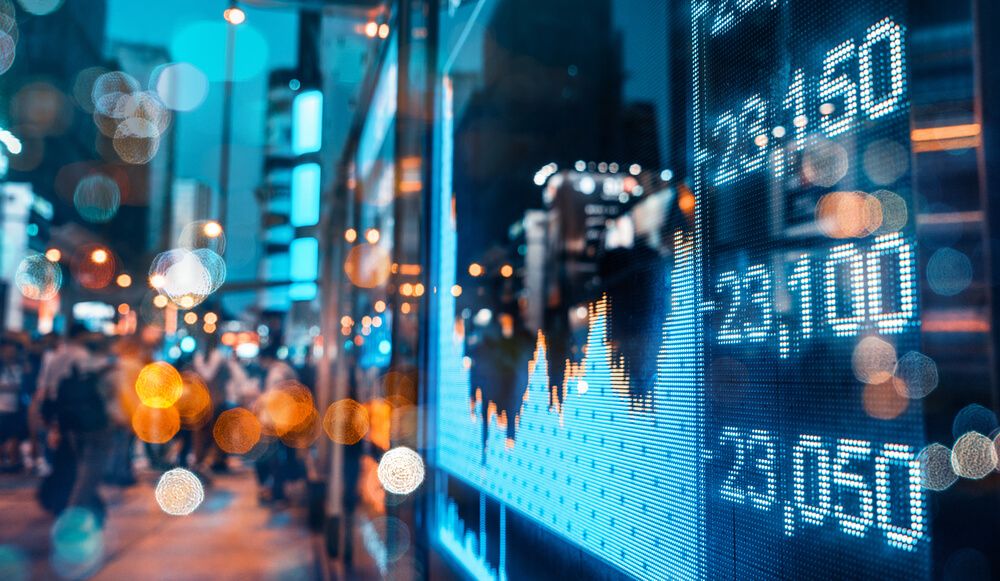 6. Diversify
As they say, diversification means spreading risk around so that all your eggs are not in the same basket. Having more than one stock of a different company or sector is helpful. All amateur investors' primary goal is to minimise risk, and diversification is the most reliable way of doing so. You can diversify across different industries, sectors, and geographies as well. Diversification is vital for successful long term investing.
In a nutshell, choose a company that you can judge better or are familiar with and once again to quote Peter lynch – "If you can't find any companies that you think are attractive, put your money in the bank until you discover some". Remember that even if you lose money the first time, don't lose hope; instead, identify the mistake you made, learn from it, and never repeat it. This simple life philosophy works here too. Also, normal human beings can't predict the future accurately. However, you can always sense something wrong and prepare yourself for it. Therefore, develop your forecasting skills, you'll need them the most.
Also read:
1) Capital Gains Explained: Definition, Types, Exemptions & Tax Saving
2) PoS Machine: Types, Benefits for small businesses & more
3) Foreign Direct Investment(FDI) 101: A Complete Guide
4) Business Idea: How to Sell Furniture & Home Decor Online?
---