Do you want to be your own boss? Are you looking to start a small business while working a full-time job? Holding on to a job is a good investment while venturing out all on your own. A large number of new entrepreneurs are starting something close to their hearts, while still working in a company. They are also called 'hybrid entrepreneurs', or individuals who start their own business while holding on to a full-time job.
Starting a new venture can be daunting to a lot of people, which is why many people shy away from it. It means taking risks and sacrificing valuable time. If you want to be successful you might have to work 15 hours a day. Global access to cheap or free online education has made the knowledge required to start many industries, available to the millennials. Many of them start a business right after college and later settle down for a job.
Starting a side business is a good way to diversify your income. Many entrepreneurs think how do I build a brand and stay committed to it when I have a full-time job? But if you are willing to take risks and work hard, it is easier than you can imagine.
Thanks to the emergence of the internet, most of these businesses do not necessarily require a physical space, nor your constant presence. This means that even working a 9 am to 5 pm job, you can still successfully run your side business.
Before starting a new business, you have to ask yourself three things-What to do? When to do? And how to do it? You have to be well-informed about the type of business that you will choose.
A freelancing small business on the side will give you more flexibility. From freelance content marketers to app developers-a the whole generation of new entrepreneurs is using their talents to make a mark for themselves. They are not risk-averse in pursuing their dreams.
The benefits of starting a business while you are still employed
A fulltime job will be a source of security, while you do your side business. Remember that most new businesses fail in their first year.
You won't have to forego your salary and other perks.
It is a great way to evolve your startup into a full -time business gradually.
It will increase your earnings and help you to achieve your financial goals.
In this article, we will share some tips on how to start a company while working in a nine to five job simultaneously.
1. Have a concept or product
Your product or concept should have a competitive advantage, which will make your business unique. It will allow your business to have greater sales with increased margins, and acquire more customers than your competitors.
The competitive advantage can be in the form of product offering, cost, or customer service. An example could be developing a social media app that would protect your privacy.
2. Set realistic goals
Start your business with a goal that you believe in wholeheartedly. Set both long-term and short-term goals which will be easy for you to monitor.
3. Know about the skill sets required
Learn what are the specific skills that you will require to run your new business, and focus on your core strengths. It is better to outsource whatever you can, rather than waste valuable time trying to learn something new.
4. Treat your current job as a resource
Respect your present job because it is a source of money. Try to leverage your job as long as can, because you can invest that money into your business. This is a practical idea because you will continue to enjoy the benefits and income of a regular job, while you try to build your side hustle. The last thing that you need is a stack of unpaid bills, while your new venture struggles to generate a cash flow.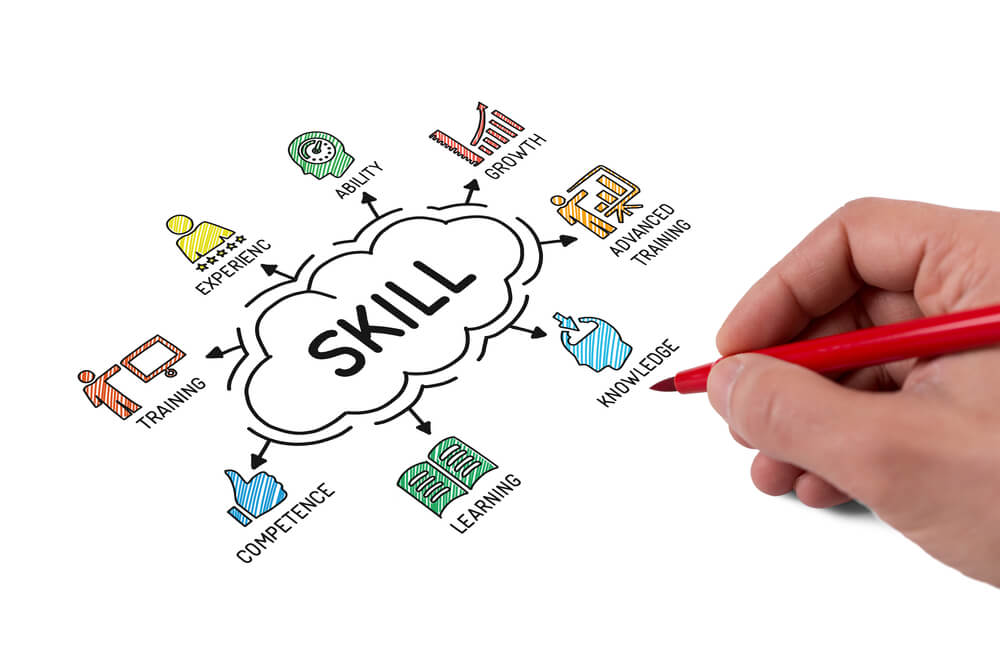 5. Keep legalities in mind
Firstly check in with your current employer and read all your employment documents like NDAs. If your business is going to be similar to your current job, you have to sign a non-compete agreement. This is particularly important if your work is going to be related to Intellectual Properties.
You can consult a lawyer if you are unsure of the conflicts of interests. Make sure that you do not work on the business on company time; that will be a quick way to get fired!
6. Save
Try to save whatever you can from your side business, and plough the income back into the business. This will help you out in the lean period when you won't have a job but have to meet the operational expenses of your venture. This means having strict control over the costs and not going above-budget.
7. Practice time management
Time is your most valuable asset. When you are devoting 40 to 50 hours a week to your job, it will leave precious little left for your 'baby'. So you have to make the most of it. Write out a work schedule for the week that has all of your meetings and other commitments. Cut down on all unnecessary activities.
8. Seek Feedback
Do you want to build a product that nobody wants? Surely, no.  So, from day one it is important to get honest feedback for your products or services. You can involve some of your entrepreneur friends to give reviews on them. Posting about them on Facebook or peer-reviewed sites like Reddit or LinkedIn will give you valuable insights into the response to your product.
9. Marketing
To get your business off the ground, invest in marketing collaterals like logos, business cards, website design and development. While launching a new business, having a strong online presence is very important.
To help you choose your business, we will describe three business ideas that will be easy to start even if you have a full-time job.
1. Online Marketing
With platforms like Instagram, Facebook and WhatsApp, and e-commerce websites like Amazon and Etsy, reaching potential buyers have become very easy. You don't have to possess a physical store for customers to see your products. Thanks to the internet selling have become very easy.
Consider marketing those items which will always have a ready demand. For instance, you can go for some basic lifestyle essentials like clothes or shoes.
2. Transport Services
Transport services like Ola, Uber, or other cab services, is another good side business that doesn't necessarily require your active presence to thrive. If you own a car, you can consider signing up on Uber or any available taxi aggregator in your region. You can get a driver to drive whenever you are not available.
One advantage of using a transport service company is that they already have a large customer base who use their services. They only match you with passengers near you, saving you time and fuel.
3. Web Development
With start-ups and established organisations constantly seeking platforms to share information with their audience, as well as upgrade certain features on their website from time to time, the demand for web developers is high. There is a huge need for talented web developers to build and maintain these websites. Once you have built on your skills after working with HTML, CSS, Ruby, or JavaScript, you can go ahead and launch your freelance web development business while still working your full-time job.
When you embark on your entrepreneurial journey while still working, you have to sacrifice a lot of things, the chief among them being time. This will mean cutting back on the time spent with friends and families or going out for movies. So, you have to ask yourself what you really want in life. If you want certain luxuries in life that an extra income from a small business on the side, will help you achieve, we would suggest you go for it!
Also read:
1) Best Tips for Small Business Owners
2) Tips to Grow Sales of a Small Business
3) Business Success Tips Every Business Owner Should Know
4) Tips to Make a Career in Business Marketing
5) OkCredit: All you need to know about OkCredit & how it works.
FAQs
Q. Should I discuss my business plans with my boss?
Ans. First, you need to read your employment contract carefully to see if it requires you to disclose information about your side business. In case it does, you have to oblige. Otherwise, consider your performance at work. Are you a super achiever at work? If the answer is 'yes,' go ahead and share your business with your boss. Or else, you might avoid sharing the information with your boss, lest he blames your business every time you falter at work.  
Q. How to avoid getting burnt out while doing a job and running a business at the same time?
Ans. It is quite possible to get burnt out and this could affect your productivity at work as well as in your business. In case that happens, consider quitting your job. The other way is to find a passion for your business. If your business gives you an opportunity to do something you love, then you look forward to coming home to that work after your office hours.
Q. What are some of the best side business ideas?
Ans. Some of the best business ideas include running a coaching centre, starting your own consultancy, photography, blogging, Podcast, Social Media Influencer, freelancing and much more. The list is endless.
---