In an economy that is mostly run by businesses, a significant portion of individuals wants to break open from the eternal loop of 9-5. Besides that, every once in awhile, we come across success stories of a business that turned big and is now surfing the sea of success. These few instances among several others are what ignite the spark in an individual to try their luck at business.
The inflation of commodities and the cost of living has forced people to look for new sources of income to sustain their lifestyle. While it is not only a matter of luck or will, owning a business is the need for every individual. It not only helps individuals to tap into a new source to generate revenue but also gives them the platform to prove their skills.
While launching your business seems to be very exciting, there are certain things that individuals need to know. Let's have a look at some of the most affordable business ideas that can help individual homemakers, college students or even the elderly to make some side income.
Top 5 business ideas to start between Rs. 5,000 to 10,000
1. Homemade sweets and snacks:
In a world filled ready to eat food items and packed foods, you could try to give people a taste of homemade food. If we take a look into this industry, it is dominated by leading giants that are into supplying sweets and snacks. Especially in a country like India, where every celebration is marked with something sweet, opening a kiosk or starting delivery of homemade sweets and snacks seems to be a hit idea. Modern customers always are in search of something that is lip-smacking and healthy for the body. Gone are the days of fast food and junk.
You could begin by preparing some of the most famous sweets and snacks and adding your take to it. As said earlier, people love experiments and always want to try something new. If you are successful in creating a taste that is unique and has a great taste, you are halfway there. The second step towards establishing this business is to introduce it to your family and friends and distributing samples initially. Lastly, the current stats indicate that India produces an average of 1,208 thousand metric tons of sweets and snacks on average, making it an industry worth $100Billion..
2. Breakfast joint:
Another exciting business opportunity you can have a look at is the breakfast business. We all know how much the daily workers and employees love to have a bite of that street food, early in the morning. Interestingly, most of them start their day with breakfast outside. These are the stalls that never go unattended for in a city. People of every age range love to have a bite of early morning breakfast.
You could start over by doing a small survey and observing the area where you want to open your joint. Work on introducing that food which is not available, and that is where you get a chance to stand out. The items can be anything ranging from bread toast to fruits. However, you should rent a place that is within your range of INR 5,000-10,000.
You could efficiently work over this idea and bank on it by opening a breakfast joint, preferably in a locality that is located nearby a school or offices. There is a wide variety of options when it comes to breakfast, so it is always advisable to choose wisely.
3. Fresh fruit juice Kiosk:
Considering the shift from rich to diet-conscious eating, you could also explore the option around opening a fruit juice kiosk. It can offer you a broad customer base if the place is ideally located. Fruit juices have always been closely related to the health of an individual, and people love sipping the same.
To start a juice kiosk, you need to begin with procuring a license for the same first. Obtaining a permit is easy and won't burn a hole in your pocket. The second step to follow is looking for the location for your kiosk. We advise you to open it in front of a park or office locations; school is also preferred. The final step towards establishing your business is procuring the raw materials which you need to serve the customers.
You could also try experimenting with seasonal and exotic fruit juices as they will give you a chance to stand out at your business and also generate some extra revenue in the process. Lastly, do keep a keen eye on the machines that you purchase for your business as most of them have high depreciation value and low re-sale prices.
4. Online bakery:
Probably one of the best options on the list, you can quickly start with opening your very own online bakery. In a country like India, every day is a celebration and what better than cutting a cake for the same. Besides that, people value new and authentic desserts and pastries. This is easily one of the best revenue-generating businesses you could try your hands on. Considering the rise of online food delivery giants, it is no doubt that online food-based services are easily one of the most bankable options.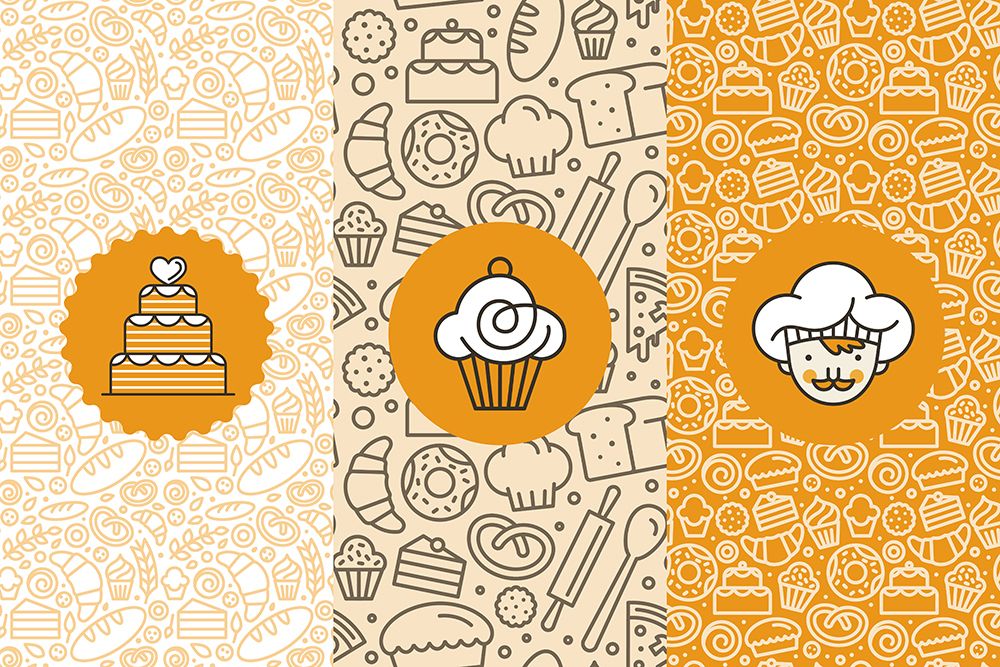 Interestingly, you don't need to go all-in with your investments to start this business; it is only a matter of time and taste. If you can deliver consistent quality and taste with every delivery, your product is undoubtedly going to grab the attention of people. There have been many such bakers around the country who started with initial investments but went ahead to make their brand with their increased reach.
5. Social media strategist:
Perhaps the most technical business type in our listing, if you have a basic idea of what Google is or how the internet works, you can try your hands on this budding business idea. Multinational companies that have long realised the value of social media and the internet have started to develop effective solutions on this business model. The leading businesses in the industry have their separate branch of people to look after their social media handles and website rankings.
For those of you who don't know, Google maintains a unique ranking system for the websites that it carries. Every website present over the internet needs to be optimised in a way that their visibility increases. Increased visibility increases the chances for better conversion and improved business.
Listed above were some of the most common but potential business ideas that can assure you revenue. Yes, it might not be advantageous initially, but with the right strategy, you could surely make it big in the business world. Moreover, once you decide to open such businesses, make sure that you go for a GST registration.
Also read:
OkShop- India's Online Digital Dukan!
Eco-Friendly Business Ideas for Small Business Owners
Business Success Tips Every Business Owner Should Know
FAQs
Q. Do I need to be a graduate to start any of the businesses listed above?
A. No, it is not at all a compulsion to start any of the business with a graduate degree. The listed company is a fit for every age and background.
Q. Is it profitable to do business?
A. Yes, without a doubt to that question. Businesses are the best way to generate profits.
---