While the real estate sector was one of the worst-hit by Covid-19, it has started to show some signs of recovery. Both the government and the private sector have taken many measures to assist the home buyers.
If you are trying to buy your own house, taking a home loan is often essential to meet the costs. But, since home loans involve large amounts of money, their applications are approved only after careful examination. It is because the banks want to be sure that there are no bad debts, and the borrower repays the loan amount timely.
With various approvals, documentation, and eligibility criteria, getting a home loan is a cumbersome process.
Current Interest Rates on Home Loans
Interest rates are at a 15-year low, and many banks are advertising the low home loan interest rates in home loan schemes. Most are offering interest rates below 7%. Kotak Mahindra recently declared home loan interest rates starting at 6.75%, which is the lowest among banks and housing finance companies. The new loan rates were in effect from November 1, 2020.
Other financial institutions too have competitive rates. The home loan interest rates of banks like ICICI bank, State Bank of India (SBI), and HDFC bank start from 6.9 %, while Union Bank of India (UBI) is giving at 6.8%. All these look very inviting to the homebuyers!
While current interest rates on home loans are at their lowest in the decade, you might have to pay higher rates depending on your credit score, loan amount, or profession. For example, if you are a borrower of Bank of India (BOI), with a credit score of over 760, you will get a concession of 15-20 bps on home loan interest rates. Similarly, if you are a non-salaried borrower of India's largest bank, SBI, you have to pay 15 bps more compared to your salaried counterparts.
The credit risk component can change if there is a significant change in your credit assessment. It can impact your interest rate. The bank always transparently assesses credit risk through the life of the loan. The lowest rates depend on many factors like age, credit score, gender, income, property value, etc.
While the advertised rates may seem inviting, the fact remains that they do not apply to everyone. Most banks offer the best rates only to salaried ladies with the desired credit score.
Why is home buying attractive now? Some home loan tips:
From discount offers from real estate developers and credit-linked subsidy available from Pradhan Mantri Awas Yojana (PMAY) scheme, buyers are having a field day. Other factors are:
Low-interest rates.
Developers have significantly reduced property prices.
Builders have an exhaustive inventory of ready-to-move-in homes.
Low stamp duty.
How helpful is a Home Loan Calculator?
A home loan calculator helps you know the amount of Equated Monthly Instalment (EMI)s that you will need to pay towards your home loan. EMI is the monthly repayment that a borrower must make to repay the loan within the specified time.
Home Loans & RBI
As per the Reserve Bank of India (RBI's) circular, banks need to reset the home loan interest rates linked to the external benchmark at least once in three months. It applies to all scheduled commercial banks (except regional rural banks) and was into effect from October 1, 2019.
Complying with this directive, most commercial banks have opted for the RBI's repo rate as the external benchmark to which all floating rate loans are linked. As per RBI, banks are allowed to charge a margin or spread plus risk premium over and above the external benchmark rate from borrowers.
RBI decided to link the interest rate of home loans and other retail loans to an external benchmark for greater transparency. Under the previous MCLR (Marginal Cost Based Lending Rate) regime, other banks did not pass on the benefits of the cuts in the Repo rate to customers swiftly. On the other hand, whenever RBI hiked the repo rates, banks quickly raised interest rates on loans.
The Central bank revises the repo rate every two months. The risk premiums differ from one individual to another through the spread charged by a particular bank that remains the same for all borrowers. For example, banks charge a higher risk premium from self-employed borrowers than from salaried individuals.
The external benchmarks, which banks should link their loans to, can be any of the following:
Repo rate set by RBI.
Government of India's 3-month treasury bill yield published by Financial Benchmarks India (FBIL).
Government of India's 6-month treasury bill
Any other benchmark market interest rate.
When can the borrower's EMI change?
As per RBI's circular, banks should link the home loan interest rates with the external benchmark and reset them at least once in three months. It boils down to the fact that any change in the external benchmark rate should pass on to the customer. The change will reflect on the EMIs. Some lenders have internal risk assessment teams who grade the risk category of the borrower. Some banks also depend on credit score reports generated by credit bureaus. Therefore, you must have a good credit score. Then banks will charge lower interest rates while taking a loan.
Home Loan Eligibility
If you are applying for a home loan, you have to meet the eligibility criteria to qualify for the loan. It is to ensure that you can repay the loan amount conveniently, without defaulting.
How to apply for a home loan?
For first-time buyers, the real estate scenario is very favourable, and taking a home loan is necessary to meet the costs of buying a house.
Here we share with you some tips to make your home loan application as easy as possible:
1. Know your finances
If you avail of a home loan, you must pay your EMIs timely. Many banks have a minimum salary requirement, varying from city to city.
2. Down payment
Once you know the cost of the house that you wish to purchase, try to pay at least 20% of the amount as a down payment. If you borrow less money, you have to pay back less also. Banks would consider you a low-risk borrower and would consider reducing the interest rate as well.
3. Boost your home loan eligibility
You should maintain a good credit score because most banks will check your CIBIL score before approving the home loan. Your credit score reveals how good you are with your investments and also if you have any previous due loan. A bank will know from your score how much new loan you can repay.
4. Have a co-applicant
If your income alone does not qualify you as an eligible borrower, you should utilise the co-applicant feature by getting your parents or spouse to apply along with you. It significantly raises the chances of your application getting approved. If your co-applicant is also earning a sizeable income, banks will allow you to club the net income while applying for a loan. It lets them know that you will not default on the loan.
5. Fill the Application Form Correctly
An incorrect application form can cause rejection of your home loan application. You should fill the form very carefully. Make sure to read every single point while filling the form lest you miss out on any hidden clauses in the application form. Be especially careful while giving the account number or salary details.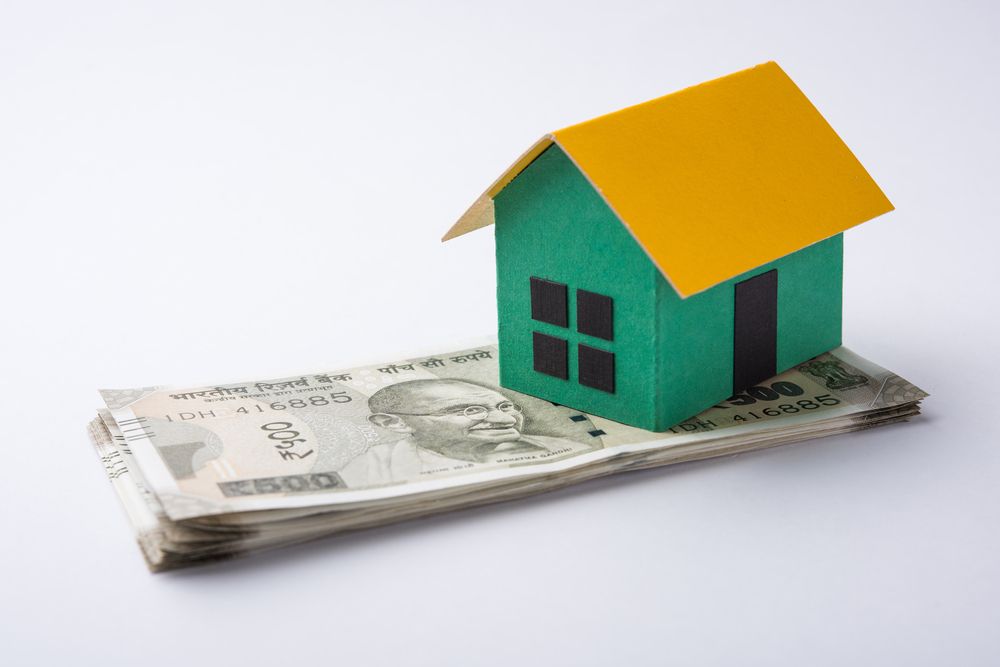 Home Loan after retirement
Senior citizens have no stable source of income. If you apply for a home loan after retirement, the chances are that you are likely to get approval for a lower loan amount. But, having a working co-applicant reduces the credit risk for the lender. Hence, the chances of approval increase along with an increased loan amount.
Based on your age, income, and other criteria, the bank will evaluate your application for a home loan after retirement. If you are a pensioner, you should apply for the loan with your children or spouse. Thus, you will get more tax benefits and a longer tenure.
Home loans help you with a one-time considerable advance of money towards buying your desired property. We hope that the above article will help you to achieve what is everybody's dream-having your own home.
Also read:
Decoding CIBIL Score
Things You Must Know About Your Credit-Card
Difference Between Payout Modes: Wallet vs UPI vs NEFT vs RTGS vs IMPS
---