Many of us dream of having our own company someday, but the dream can become hard to achieve due to financial challenges. Having a business idea is great but to actually do something with the idea is a mammoth task.
Starting a small business may seem impossible if you do not have enough funds. Yes, you can always opt for business loans, but they come with high interest and you have the headache to pay them back within the repayment period. There is another alternative- business government grants.
The government of India has taken several steps to provide support to the small and medium-sized businesses that are finding it hard to sustain themselves. It is a feasible option for startups as the rate of interest on these grants or schemes tends to be quite low compared to bank loans. All you need are proper documents to avail the schemes.
What is a government business grant?
With the unemployment rate increasing at an alarming rate, the government of Indian decided to take measures to give the economy a push.
Several government schemes for small business have been introduced to assist small business. This would lead to the creation of new jobs and will reduce the unemployment rate in the country.
The schemes include low-rate interest business loans like government loans for small businesses and sometimes grants that do not need to be paid back.
Since there are several schemes available, business owners need to take a look at these different schemes before making a decision. They must always choose a scheme that their business is eligible for. Let's take a look at how to apply for these grants.
Steps to apply for the government grants
To apply for the government schemes you have to apply to the banks that are associated with these schemes. Here's a step by step guide.
● Navigate to the bank's page and find the scheme that you are looking for. Not all banks are going to provide the same scheme. You need to find the bank that is associated with that particular scheme.
● Once you click on it, it will open a page or a dialogue box that will show you all the terms and conditions. You will have to agree to the terms and conditions to proceed.
● You will have to enter your personal details and financial details to complete the process.
● Next, you will be taken to the forms which you will have to fill. Fill the forms carefully and do not leave the required fields empty.
● In the next step, you upload all the documents and click submit.
Once you follow all the steps mentioned above, you will complete the entire form-filling process and wait to hear further from the bank regarding the status of your application. You may also check your phone number and your email id for further updates.
Most popular govt schemes for small businesses
Now that you know how to apply for one, you should also take a look at the most popular types of govt loans that are availed by small businesses.
1. Mudra loans
Mudra loans are government loan schemes that are offered to non-corporate and non-firm businesses both in the urban and rural areas. The loan is offered through private banks, public sector banks, regional rural banks, corporate banks, commercial banks and other financial institutions. Women entrepreneurs, too, can apply under Mudra Yojana. Three types of loans are offered in this scheme:
●       Shishu loans
Loans up to Rs 50000
●       Kishor loans
Loans up to Rs 5 lakh
●       Tarun loans
Loans up to Rs 10 lakh
Businesses that are engaged in the following sectors are eligible to apply for this loan.
●       Artisans
●       Truck operators
●       Shopkeepers
●       Small industries
●       Service sector units
●       Fruits and vegetable vendors
●       Small manufacturing units
●       Machine operators
●       Foodservice units
●       Repair shops
●       Food processors
To apply for this loan, you can either visit the bank that is associated with the scheme or you can directly visit the website for the loan.
2. National Small Industries Corporation Subsidy
NSIC provides funding to small to medium-sized enterprises. They are mainly focused on helping enterprises that are part of the manufacturing sector to improve their manufacturing quality. The scheme offers two kinds of assistance. One is the raw materials assistance which covers all kinds of raw mo that are required to produce a certain product and the second one is the marketing assistance which helps the small companies to strengthen their marketing game and improves their competitiveness in the market.
3. MSME Business Loans in 59 Minutes
This is one of the most popular government schemes that are helping small and medium enterprises to grow in the country right now. The scheme was first introduced in the year 2018.
Any company whether small or medium, new or existing can apply for this loan. Although it says 59 minutes, it is a little misleading. The approval or disapproval of your application status is updated within 59 minutes which is a plus, yes but the actual process takes nearly 8 to 12 days to complete.
You can receive financial assistance up to 1 crore rupees. The scheme is offered by only authorised public sector banks. You need to do proper research to see which banks are offering this loan before you apply for it. The interest rate will depend entirely on the type of business that you have and your credit score.
To gain further information you can visit the scheme's portal.
4. Credit Guarantee Fund Scheme for Micro and Small Enterprises
The scheme was first launched in 2000 and it remains quite popular among small business owners. The reason for its popularity lies in the fact that you can avail yourself of collateral-free credit.
You do not need to provide any security if the loan is Rs 10,000 or less but if it exceeds then you need to provide primary security and mortgage of land and building documents.
All medium and small-sized enterprises can apply for this loan.
5. Credit Link Capital Subsidy Scheme for Technology Upgradation
The scheme is offered by the Ministry of Small-Scale Industries. As you already know technology forms a big part of an organisation. Without technological innovation, an organisation cannot remain competitive in the market. Hence the government intends to aid the small and medium-sized companies that are struggling to upgrade their processes by providing 15 lakhs of financial assistance.
Sole proprietorship, private firms, public firms and cooperative businesses are all eligible for the loan.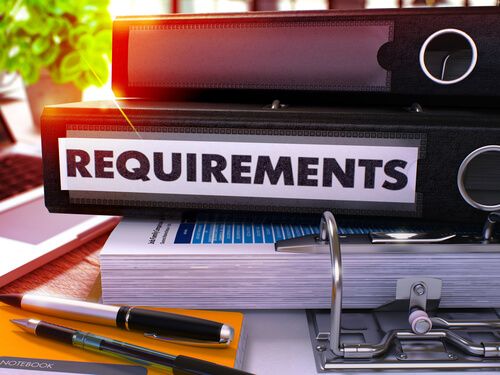 Documents required
The documents required for government assistance for small business varies from one scheme to another. But here are some mandatory documents that every applicant needs to have ready when applying for the government scheme.
●       Keep your passport-sized photographs ready. The photo should be clear and your face should be visible. The background of the picture should be white.
●       Documents supporting your identity, age, address and income.
●       You need to provide documentation that acts as your business address proof.
●       You have to provide the list of company directors as well.
●       A business plan that you have come up with.
●       ITR returns of the last two years.
●       GST identification number
●       Details of income tax that you have paid in the last 5 years.
●       Your bank statement dating back to the last 6 months.
●       All the E-KYC documents.
Also Read:
1) List Of Schemes Farmers Can Avail in India
2) How to Apply for a Mudra Loan?
3) What is a Mudra Loan? Features, Eligibility & More
4) 7 Different Types of Loans for Your Small Business
5) Which Are the Different Types of Loans in India?
FAQs
Q. How much loan can I get?
Ans. Under different schemes, you will be able to avail different loans with varying principal amounts. Higher amount loans will require more documents and a longer time to process.
Q. How to get a Startup loan?
Ans. There are a variety of ways to receive funding for a startup. You can check out the various govt schemes and other loans options provided by private and public sector banks.
Q. What is an MSME?
Ans. Ministry of Micro, Small & Medium Enterprises (MSME) are small scale businesses.
---