In the second month of the year of recovery, 2021, India wakes up to an absolutely unapologetic, bold, and growth-oriented Union Budget. It aims at getting the economy back on its feet by boosting consumption.
Like every year, people were eagerly waiting for the Union Budget. This year, particularly, being viewed as a year of revival from the 2020 catastrophe, people from the entire cross-section of the society were expecting leniency in tax slabs and major fund allocation to support the healthcare and the overall business segment. While at some segments, the budget has brought a smile to people's faces, in some areas, it has left many rather disheartened. With absolutely no rebate or incentive to brighten up the mood and temperament of the common men, the Union Budget 2021 has taken a rather staunch approach to revive the country's economy by focusing more on healthcare, infrastructure, and financial reforms. Let's see how…
Union Budget 2021 - Highlights
1. CAPEX Hiked by 34.46 percent
The CAPEX has been hiked from Rs. 4.12 lakh crore in 2020 to Rs.5.54 lakh crore in 2021 up by a whopping 34.46 percent. So, how does that help? The growth of the economy is linked to the Gross Domestic Product (GDP). GDP is defined as the monetary valuation of the finished goods and services in the country within a given time frame. Capital expenditure is the investment a company makes to upgrade its infrastructure which eventually helps to scale up its revenue. It helps to enhance production and also generate more employment opportunities.
2. Disinvestment
Two PSU banks and one state-owned general insurance company has been lined up for disinvestment to take care of the fiscal deficit. This will help to attract foreign as well as domestic investment. The government can allocate this money for further economic growth.
The government has estimated a budget of Rs. 1.75 lakh crore from this disinvestment. The government has garnered Rs. 19,499 crores from the stake sale and share buyback of Central Public Sector Enterprises (CPSE) in the current fiscal. The CPSE disinvestment being hit by the Covid 19 pandemic, the target has been revised from the erstwhile Rs. 2.10 lakh crore to Rs. 32000 crores.
Also, Finance Minister, Nirmala Sitharaman emphasised four strategic sectors that include, Atomic energy, Space and Defence; Power, Petroleum Coal and other minerals, Transport and Telecommunications; and Banking, Insurance, and Financial Services. These sectors will be majorly privatised baring a very marginalised public sector investment in these four strategic sectors.
In the Union Budget 2021, the IPO of LIC has been declared. LIC has a strong brand recall and is one of the profit-making state-owned entities with Rs.30 trillion assets under its management. The government is trying to pull money from the private sector by disinvesting a part of LIC. As a state-owned entity, LIC had been out of the scrutiny of the financial market. Now it will come under SEBI's compliance that will improve its corporate governance, financial health, and investment discipline. Whenever a company brings out its IPO, the stakeholders are benefited. Hence, this is expected to bring immense benefit to the LIC policyholders.
3. FDI in Insurance hikes from 49 percent to 74 percent
FDI is a major contributor to the country's economy as it helps to pull in foreign currencies in India. And, when it comes to the insurance sector, Covid 19 has helped to drive home the point that getting insured is a necessity. Further, it is a capital-intensive business that has been majorly hit by the Covid 19 catastrophe. Increasing FDI in this segment will help foreign investors to buy stakes in Indian insurance companies and help them out of the present cash crunch.
4. No Tax Rebate
As mentioned earlier, this budget is unapologetic and non-appeasing for the common man. Hence there is no tax relief or increase in the tax slab for the salaried people. The focus is to pull finance into the hands of the government and strengthen the business sector so that more employment can be generated. Hence, there is no direct or visible benefit for the common man but there are several indirect benefits.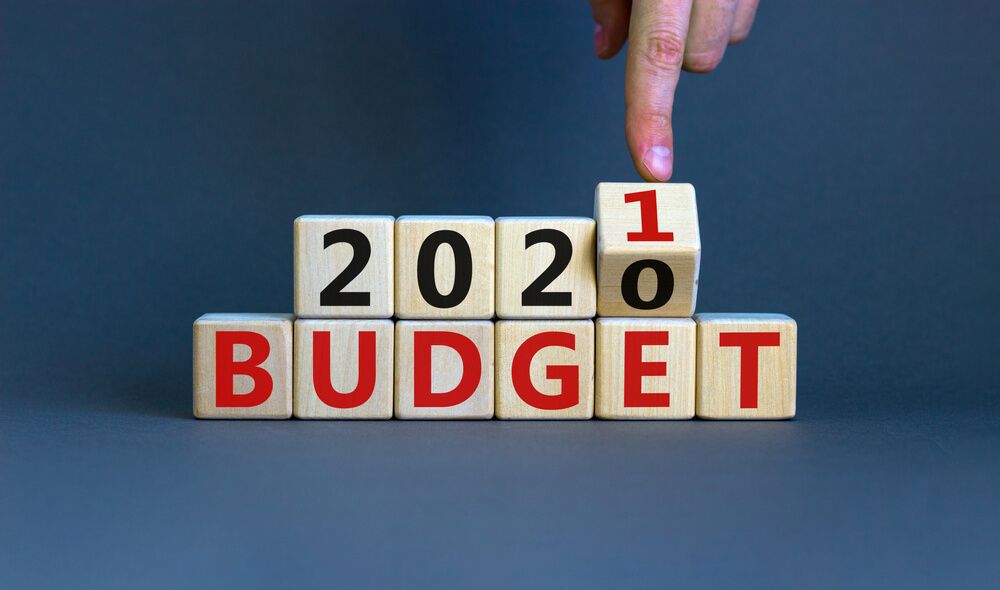 5. Healthcare gets a boost of Rs.2,23,864 crore
The budget allocation for the healthcare sector has seen a rise of 137 percent up from Rs.94.452 crore to a whopping Rs.2,23,864 crore. An outlay of Rs. 64180 crores on health and wellness centers have been planned over six years. The focus will be on setting up Integrated Public Health Labs, Critical Care Hospital blocks boosting NCDC and expanding integrated health information portal. Rs.35,000 crores have been allocated for Covid-19 Vaccine and Pneumococcal vaccine to be rolled out across the country.
6. Protection Linked Incentives (PLI) Schemes for 13 sectors      
Keeping up with the mission of Atma Nirbhar Bharat and achieve the goal of making India an Rs.5 trillion crore economy, PLI schemes have been launched to aid 13 manufacturing sectors. An amount of Rs.1,97 lakh crore has been allotted that will be rolled out over five years, starting from 2021-22 fiscal.
7. Accelerate Development in Infrastructure
Increase rail infrastructure by 2030 to meet the estimated rise in traffic by 2050. The budget also aims to raise the modal share of rail in freight from the current 27 percent to 45 percent. The government aims to achieve 100% electrification of Board Gauge Routes by 2023, has provisions to boost Port, Shipping, and Waterways by subsidising the promotion of merchant ships and reinforcing the Recycling of Ship Act 2019.
8. Urban Development
The urban development agenda of the Union Budget 2021 addresses the three main issues of urban India through its 42 urban centers for controlling air pollution involving a budget allocation of Rs. 2,217 crores, Jal Jeevan Mission (Urban), and Urban Swachh Bharat Mission. The government aims to increase the metro network across Tier-II cities and peripherals of Tier – I cities. Voluntary vehicle scrapping policy and augmentation of bus services are two other significant agendas in the Union Budget 2021.
9. 2 percent of the GDP allotted to Education
In Union Budget 2021, Rs. 93,000 crores have been allocated to the education sector. The digital learning spent has been fixed at Rs. 650 crores up from the erstwhile Rs.300 crores in 2020. Due to the Covid-19 pandemic, digital learning has grown 8 times and is viewed as a sunshine sector. There are 4500 Ed-tech start-ups in India. As per TRAI, an estimated 76 crore people will be using the internet within one year.
10. Boosting Growth in MSMEs
Union Budget 2021 offers growth impetus for MSMEs through collateral-free loans for businesses, setting up of fund of funds for MSMEs, PM Garib Kalyan Yojana, subordinate debt for MSMEs, by disallowing global tenders of up to Rs 200 crore and by changing the definition of MSMEs. Rs. 15,700 crores have been allocated for MSMEs. An emergency credit line has been set up to support Atma Nirbhar Bharat. Rs. 20,000 crores have been allocated for reviving banks. The government has declared a tax holiday for one year for start-ups.
At present India ranks 63 out of 190 countries when it comes to ease of doing business.
There are approximately 13 million MSMEs in the country half of which is unregistered. MSMEs contribute 29 percent of the GDP, 33 percent of the manufacturing output, 12 crores employment, 48 percent export.
Rs. 1500 crores have been approved for digital mode payment that covers Fintech companies. Initiatives have been taken to come up with a Fintech city in Gujrat
The Union Budget 2021 gives provision for NPC – a one-person company for NRIs who can come and open a company all by themselves. In this hassle-free arrangement, the mandate citizenship has been reduced from six months to four months.
In a Nutshell
Union Budget 2021 is a non-populous budget that focuses on long term goals by empowering entrepreneurs, emphasising infrastructure and healthcare. As Finance Minister Nirmala Sitharaman had quoted Rabindranath Tagore while presenting the Union Budget 2021 – "Faith is the bird that feels the light when the dawn is still dark," we hope that the noble intent behind these staunch reforms help the nation to be stronger and more economically replenished in the times to come.
Also Read:
1) Do Coaching Institutions Pay Tax In India? If Yes/No Why?
2) Advantages and Disadvantages of Income Tax in India
3) Labour laws applicable in MSME
4) What Are The Provisions Of Advance Tax In India?

FAQs
Q. Where is the word 'budget' come from?
Ans. The term 'budget' is derived from 'bougette.' It is a French word that refers to a small bag.
Q. When was the Union Budget 2021 was presented and by whom?
Ans. Union Budget 2021 was presented by Finance Minister Nirmala Sitharaman on 1st February 2021.
Q. What is the fiscal deficit of FY 2020-21?
Ans. Fiscal deficit for the financial year 2020-21 is pegged at 9.5 percent of the GDP.
Q. How long will it take for the government to bring down the fiscal deficit?
Ans. Finance Minister claims to target 6.8 percent fiscal deficit by FY 2022-23 and gradually bring it down to 4.5 percent of the GDP by FY 2026.
---