Are you thinking of opening your business but facing financial issues? If yes, then you stand here rightfully. The Government of India has acknowledged the role of micro, small and medium enterprises in the growth and flourishment of the economy and thus introduced the Mudra Yojana (Micro Units Development and Refinance Agency). With the purpose of assisting business owners who might hesitate to open their own business due to a lack of finances and collateral, three loan schemes are introduced under Mudra Yojana:
This blog covers all the essential information like documents required for Mudra loan, interest rates, EMI, etc., and the complete application process to help the entrepreneurs. Without further ado, let's begin with the process to avail the Mudra loan: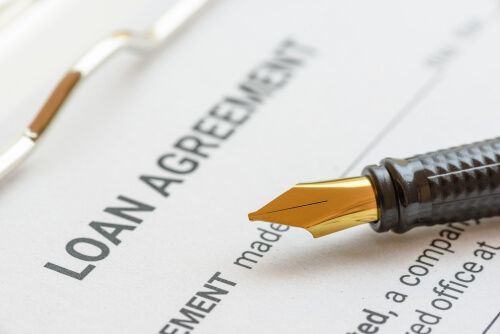 Plan your business
The initial step to take a Mudra loan is to plan your business and determine whether you are eligible to take a mudra loan or not.
By planning your business, your work would be partially done as the scale of your business determines which loan scheme you could avail of under Mudra Yojana. This business planning would simplify your task of the loan application.
These are few categories of businesses that could apply for Mudra loan:
Business vendors and shopkeepers in manufacturing, trading, and non-farming activities
Textile industries (Knitting, Handloom, Khadi)
Service Sector Businesses like the salon, gyms, beauty parlors, tailor shops, cleaning shops, etc.
Agricultural activities like poultry, livestock, sericulture, dairy farming, fishing, etc.
Food production businesses like food stalls, eateries, cold storage, tiffin services, etc.
If you wish to own and operate the business from any of the above business categories, you could apply for Mudra loan. You can either apply for a Mudra loan as an individual or an enterprise. However, the three categories of Mudra loan you need to understand before you apply for a loan are -
Thus, if you are planning to take a Mudra loan, you need to plan your business requirements first.

Documents required for Mudra loan
Once you formulate a business plan, you need to keep the documents required for the Mudra loan at your bay. These documents are very minimal but essential to complete the KYC for your loan; once you possess all the required documents, you need to continue the application process.
These are the documents you need to have:
These documents required for Mudra loan need to be assembled together, and their accuracy must be ensured before finally filing the loan application process.
Apply for loan
The next step after collecting documents required for Mudra loan is to actually apply for the loan. It is important to note the fact that MUDRA Bank does not grant the loan itself. It has an eligible lender who applies for a loan in strict compliance with the RBI guidelines. There are two ways you can apply for your loan process, i.e., either offline or online.
Compliance with Terms & Conditions
After filing the application for the MUDRA loan, it is extremely important that you comply with the terms & conditions set up by the bank. These terms and conditions basically involve interest rate, verification of facts, etc.
Once you apply for the MUDRA loan, you need to make sure that you have a proper and well-designed business plan. It should also cover concerning aspects like collateral security, repayment methods, etc. In order to get your loan application approved, it is quite essential to value the terms & conditions set up by your financial institution.
Sanctioning of loan
After all the details have been verified and taken care of, the loan is sanctioned. The sanctioning of a loan means you can use the given funds in accordance with your will either to expand your business or start a new one.
This sanctioned loan will open up a world of limitless possibilities for you and the future of your business enterprise. Sanctioning of loans is the last step of this guide, followed by the issuance of the Mudra Card. Only once the loan is sanctioned, Mudra card is provided to an individual.
Creation of MUDRA card
After the successful completion of the entire verification process, your financial institution will provide you with a MUDRA Card along with the applicant's name. This card would be linked to a savings account under the Pradhan Mantri Jan Dhan Yojana. This is a sort of debit card which requires the opening of a new bank account. You can withdraw the amount disbursed in your MUDRA Account with successful sanctioning of the loan. This Mudra card will help you avail the benefits of the funds allocated by the government to you.
Conclusion
Many people, due to financial constraints, are concerned about opening a business venture. But Mudra loan is the bridge between the path of small enterprises and their development journey. Infact, Mudra loan is not the cumbersome task one perceives it to be! Follow the simple and easy-to-follow guide and avail of a Mudra loan for your small enterprise as they are the future of the revival of this economy.
Stay updated with new business ideas & business tips with OkCredit blogs in English, Hindi, Malayalam, Marathi & more!
Download OkCredit now & get rid of your bookkeeping hassles.
OkCredit is 100% Made in India.
FAQs
Q. What does the interest rate of the Mudra loan depend on?
Ans: The interest rate varies from lender to lender. However, the core factors on which interest rates usually depend are credit score & history, applicant's profile, loan amount, and loan category. The overall consideration of these factors would determine what your final interest rate would be.
Q. Is there any incentive for women in Mudra loans?
Ans: There are special discounts on interest rates for women borrowers to encourage their business ventures. At present, women applicants enjoy 25 basis points (BPS) reduction in the interest rates.
Q. Are college graduates also eligible to apply for a Mudra loan?
Ans: Yes, college graduates with a will to open up a business venture could apply for a Mudra loan. The business type and project requirements could be set up and functional with the Mudra loan.
Q. Is there any sort of subsidy in the Mudra Yojana?
Ans: No subsidy is given under the Mudra Yojana. If the loan is related to any government scheme that provides a subsidy, it would be eligible under the Pradhan Mantri Mudra Yojana.
Q. Can all the banks in India have a Mudra loan facility?
Ans: No, all the banks do not have a Mudra loan facility. Only certain financial institutions that RBI grants permission have the facility of Mudra loan.
---