What Are The Requirements For Mudra Loan And More?
The government of India introduced a flagship scheme PMMY – Prime Minister Mudra Yojana on 8th April 2015.
It was launched to cater to the funding needs of several non-corporate, micro/small, and non-farm enterprises.
However, the core purpose of beginning MUDRA was to bring these sections under a formal financial umbrella.
What is MUDRA?
MUDRA – Micro Units Development and Refinance Agency Limited was formed to offer a loan up to Rs. 10 lakhs to eligible enterprises. It is a refinancing institution that functions with Commercial Banks, Cooperative Banks, RRBS, MFI, NBFC, and many more.
The eligible enterprises can approach these banks, and apply for loans under the MUDRA Scheme. Moreover, many online credit providing platforms also offer a seamless loan application process.
Key Objectives of MUDRA Yojana
The inception of this Yojana was done to achieve several objectives. However, the most prominent ones are outlined below:
To help small enterprises grow and develop.
To get all the micro-finance institutions registered, and then regulate their operations.
Helping the lower-income sections to build and expand their business operations.
To lay down financing guidelines for micro and small enterprises.
Regulation of all the micro-finance institutions that deal with manufacturing, service, and trading.
To provide easy access to finance for the unbanked enterprises, and further lowering the cost of finance for them.
To offer SC/ST loan preferences.
Benefits of MUDRA loan
Here are the key benefits of availing MUDRA loan:
MUDRA is a respite for the traders, shopkeepers, MSMEs, and vendors that are into service, trading, and manufacturing sector operations.
Borrowers can also use the loan amount as overdraft facilities and term loans.
This scheme is covered under the Credit Guarantee Schemes of the Indian government.
All the small and micro enterprises that are into income-generating activities can go for MUDRA loan.
Applicants can also avail of this scheme via MUDRA cards.
Loam Limits and Interest Rates of MUDRA Yojana
Please note that the financing options, interest rates, and loan limits can vary as per the requirements of the growth phase of the borrower.
Apart from this, there are 3 categories of the loan under this scheme.
Let us have a look at the applicable rates and limits of the different MUDRA Yojana loans.
Shishu
Loan up to – Rs. 50,000
Interest – 1% per month
Repayment  period – up to 5 years
Ideal for – Start-ups
Norms - To provide funds for machinery. Valid quotations from the suppliers is a mandate
Kishore
Loan up to – Rs. 50,000 to Rs. 5,00,000
Interest – As per the bank guidelines and credit history of the borrower
Repayment  period – As per the bank options
Ideal for – Business expansions
Norms – Submission of bank statements, balance sheets, income and sales returns, and the economic and technical viability of the project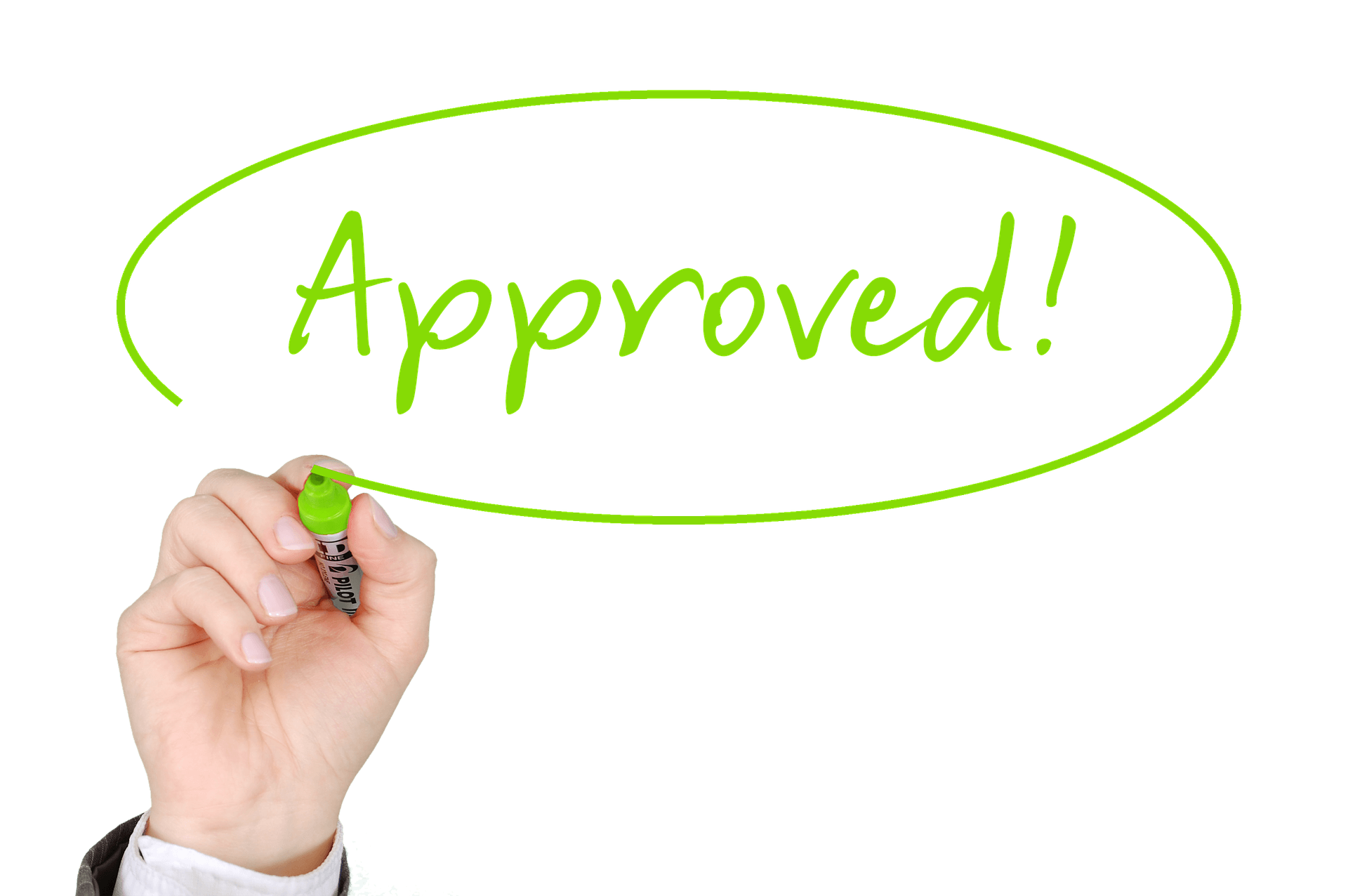 Tarun
Loan up to – Rs. 5,00,000 to Rs. 10,00,000
Interest – As per the bank guidelines and credit history of the borrower
Repayment  period – As per the bank options
Ideal for – Diversification and growth
Norms – All norms of Kishore Scheme along with caste certificate, and identity/address proofs
Overall, 31 Regional Rural Banks, 27 Public Sector Banks, 36 Microfinance Institutions, 17 Private Sector Banks, 4 Co-operative Banks, and 25 Non-Banking Financial Institutions are a part of MUDRA Yojana. Moreover, 60% of the total loans are offered under the Shishu Scheme. The rest 40% of the total loans are dispersed under Tarun and Kishore Schemes.
Purpose of MUDRA Yojana Loan Amount
Enterprises can avail MUDRA Yojana loans for purposes like:
Commercial Vehicle Loan – For purchasing vehicles like auto-rickshaws, tractors, tillers, trollies, god transport vehicles, e-rickshaws, 3-wheelers, and so on.
Food and Textile Activities Loan – Enterprises can avail of MUDRA loan to accomplish their food and textile business goals.
Service Sector Loan – Starting salons, tailoring shops, gyms, repair shops, medicine shops, photocopying shops, dry cleaning, and so on.
Agri-Allied Activities – Borrowers can use MUDRA loans for agri-clinics, food and agro-processing units, pisciculture, poultry, fisheries, dairy, bee-keeping, livestock-rearing, and so on.
Trader and Shopkeepers Activities – Setting up service enterprises, shops, business, and trading activities.
Renovation Activities- Office renovations, purchasing hardware equipment, and so on.
Eligibility for MUDRA Loan
MUDRA Yojana loans are given to non-farm income-generating enterprises. Ideally, all the operating micro-units are eligible for this loan. The loan application forms are available at all the associated financial institutions. Let us have a look at the eligibility criteria for the MUDRA loan.
All non-farm, non-corporate enterprises can apply for this loan
Enterprises that are into income generation through services, manufacturing, and trading
Businesses that are into allied-agriculture services from 1st April 2016
Enterprises whose fund requirements are below INR 10 lakhs
The borrower needs to submit the application form, along with all the relevant documents like:
Business plan (Self-written)
Duly filled loan application form along with specific category mention
Identity proof like passport, aadhar card, voter ID, driving license, etc.
2 passport-sized photos of the applicant
Residence proof, like aadhar card, voter ID, driving license, telephone bill, passport, bank statement, etc.
KYC documents of applicant and co-applicant
Special category (SC/ST/OBC) mention, plus proof
Income proof like ITR, registrations, sales tax returns, etc.
Business tenure and address
Licenses, certificates, or registrations, if any
Apart from this, the bank might ask the applicant to submit other documents as per the requirements of the process. Please note that the banks will not charge any processing fee or request any collateral. The loan repayment can be extended up to 5 years.
However, all this is applicable only if the applicant is not a defaulter to any financial institution. The government focuses on funding the backward classes, women, Dalits, Tribals, and minorities, who generally do not have easy access to finances.
Bottomline
MUDRA loan is a boon for the enterprises that have a viable business plan but inefficient funds. The government aims to assist such enterprises in availing affordable business loans at flexible repayment terms. Timely modifications are also made to upgrade the loan facilities. Any entrepreneur who wishes to apply for a MUDRA loan should connect with the nearest bank branch for more details.
Also Read:
1) How to Apply for a Mudra Loan?
2) What is a Mudra Loan? Features, Eligibility & More
3) Which Are the Different Types of Loans in India?
4) 7 Different Types of Loans for Your Small Business
FAQs
Q. Can I apply for a MUDRA loan online?
Ans. Yes, you can apply for MUDRA loans online. All you need to do is visit its official website www.mudra.org.in and fill the application form. Make sure you have a promising business plan to present for a MUDRA loan.
Q. What is a MUDRA Card?
Ans. MUDRA Card is a digital facility introduced to fulfil the working capital needs of the enterprises. It is granted by Rupay branding by NPCL.
Q. Does the MUDRA scheme grant portfolio guarantee extension?
Ans. Yes, MUDRA scheme grants portfolio guarantee extension to reduce security and collateral concerns of the financial institutions.
Q. What are the main documents required for a MUDRA loan application?
Ans. Documents like address proof, identity proof, income proof, bank statements, and business plan are required for a MUDRA loan. However, the lending institution can demand more documents as per the type of loan and its processing system.
Q. What are the objectives of MUDRA loan Scheme?
Ans. Although the prime motive of this scheme is to generate income, some other objectives are:
To empower micro and small scale enterprises
Provide better access to funds to SC, ST, OBC, and other categories
Provide finance for machinery and equipment
Issuance of MUDRA card to meet working capital needs
Q. What is MUDRA Credit Plus?
Ans. MUDRA Credit Plus Scheme aims to develop a business ecosystem that offers:
Counselling for financial literacy
Identify the need for quality products and services
Impart product knowledge
Supervise credit absorption capacity
Q. What is the standard duration for the repayment of MUDRA loans?
Ans. The ideal duration of MUDRA loan repayment is around 12 to 60 months. However, enterprises can apply for an extension on genuine grounds.
Q. What are the major schemes aligned with the MUDRA Scheme?
Ans. Make in India, Start-up India, and Stand-up India are the collaborations aligned with MUDRA Scheme.
Q. What is the MUDRA loan processing time?
Ans. It usually takes 24 hours to process a MUDRA loan.
---