Distributors are the middle link in the selling and purchasing process chain. They work between producers and retailers. Distributors purchase products from the producer at a low price and sell them to retailers at wholesale price. The exciting thing about the distribution business is that it creates significant benefits comparable to manufacturing or retail companies.
However, the distribution business is a long-term business idea, but for this, you need to do prepare a few things in advance:
You need to purchase or rent a big warehouse to store your products.
The significant amount for investment.
Operational and inventory management staff cost.
Network contact with retailers and manufacturers.
The success of a distribution business depends on good retailers and the demand for that particular product. So, keep yourself updated about all aspects of the market, only then start a new business. This article highlights some profitable distribution business ideas in 2021 an the years to come.
Let's look at some wholesale distribution ideas are as follows:
1. Garments and accessories
Textile industries are one of the profitable wholesale businesses. Everybody knows that clothes are the basic need of human beings and people like to buy different types of garments and accessories. Apart from the basic need for clothes, people want to buy fancy and trending clothes and accessories.
But some barriers can affect your business, like:
Some distributors that already sell garments in your area
The demand for a limited type of garments
2. Gym and sports appliances
The sports appliances business is growing in expansion ways for many years. Because of the best future in sports people like to join gym and sports academies. So, it is essential to keep an eye on different sports and supply them to local dealers. People have also become health-conscious and tryinghard to boost their immunity, so going to the gym has become very popular. It is one of the most in-demand businesses nowadays.
Choose the best manufacturer that provides the best quality sports and gym appliances that are high in demand among the public. Contact those retailers who exclusively deal in sports and gym appliances.
3. Stationery products and worksheets
Stationery is the lifeline of the education system. However, digital education is increasing for the past few years, but people and kids need stationery for different purposes. Booksellers continue to sell pencils, worksheets, books, pens, etc., and other items in bulk.
If you want to start a distribution business, you can begin a stationery and paper worksheets business. The high-quality stationery item gives more benefits. Many stationery things are low in cost, and you need to worry about money for investment. But you need to search well-established stationery shops or contact schools, colleges.
4. Home products and appliances
Home products and appliances are the basic need of human beings, and people like to purchase daily. Home daily uses products business has highly demanded because people constantly change the items if they find better quality. Home appliances cover all small to oversized items, and people like to buy them from time to time.
However, it is a great distribution business idea, but you need excellent knowledge of your local market. If you understand the market demand and customers' feedback for particular products, you need no worry about the sale. Choosing a single brand product can trend you less in the market, but you can sell it to the retailer at a distinct and high price if you purchase from a different brand. So, this business idea can give you great profit.
5. Computer and smartphone accessories and parts
Everything is becoming digital nowadays. It has increased the demand for computers, laptops, and smartphones. People visit a repair shop from time to time to keep their computers and smartphones working. Even though it is an in-demand business, you will need a significant amount for investment. Another thing is that you will need to keep stocks of many different computer and smartphone parts. The most exciting thing about it is that many retailers in the market need computer and smartphone parts at wholesale cost.
6. Ayurvedic products
Many people prefer ayurvedic products to chemical products these days. Ayurvedic products are in demand because they have made up of herbs. So, business in ayurvedic products is a fruitful business idea. Find a reliable and good seller and you will be able to earn good profits.
7. Organic food products
Organic food products have become the symbol of a healthy lifestyle. If you want to start a distribution business in organic products, you must first do a thorough research in the market. Organic products are selling both online and offline. So, you can sell it online and offline both but provided it gives excellent benefits. Apart from the local and national market, you can also sell it internationally.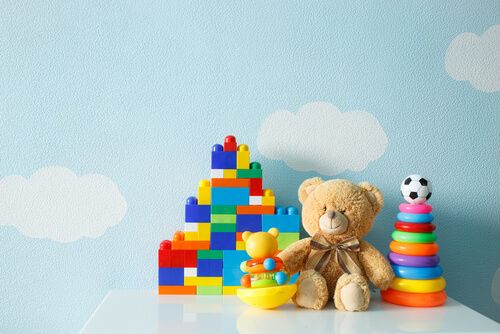 8. Kids' toys
Kids' toys recover a big part of the market, and people buy trending toys. Education with toys is more adventurous for kids, so a massive range of educational toys is also available in the market. That demand at the international level and the government also emphasises people to set their industry.
The kid's toys industry is growing well, but you will need to search for the best dealer that gives a great deal. Purchase great-quality kids' toys and gadgets, sell them at competitive prices, and earn great benefits.
9. Refreshment products
The refreshment products market is vast and limitless. Office parties, birthday parties, and other occasions people like to use refreshment products to make fun with it. There are lots of snack shops in every locality in India. It is a vast business with which you can earn great benefits. With a distribution business to sell snacks, you will need to pay attention to packaging and transportation. You will also need to manage your warehouse well. Profit margins are high because you can get great discounts on wholesale purchases.
Conclusion
There are lots of distribution business ideas for 2021, and some have been explained above. If you have excellent knowledge of different distribution businesses and don't have money for investment, then you can take a loan and get to work. If you have enough space to make a warehouse of the products, you can work from your home and save you the cost of stocking the product. Distribution is more rewarding than retailing because you get better discounts in buying wholesale and you don't have to take the headache of selling each product separately.
Also Read:
1) How to Start a Crockery Business?
2) How to Start a Catering Business? Steps, investment & more
3) How to open Fertilisers and Seeds storage store?
4) OkCredit: All you need to know about OkCredit & how it works.
Stay updated with new business ideas & business tips with OkCredit blogs in English, Hindi, Malayalam, Marathi & more!
Download OkCredit now & get rid of your bookkeeping hassles.
OkCredit is 100% Made in India.
FAQs
Q. What will be my responsibilities if I start a distribution business?
Ans. Your responsibilities will be:
Advertising and promoting the product.
Contact with retailers
Sell product retailers
Service after-sales
Market research
Follow government policies
Set up sales network
Q. What are the different types of distribution businesses?
Ans. There are four types of distribution businesses:
Direct selling
Dual distribution
Selling via intermediaries
Reverse logistics network
Q. Can the public purchase products from distributors?
Ans. Usually, distributors sell the product at wholesale prices to the retailer and small businesses that resell that product among the public. Although, in the current scenario, many distributors have started selling products directly to the public.
Q. How can I begin a distributor business from home?
Ans. Whenever you want to start a distribution business, it is essential for you to do your research on who your retailers will be. When you do your research look out for the price of the product among the competitors and the demand for the product. You can even ask customers online by doing a survey.
Q. How could I distribute products internationally?
Ans. These are the steps involved in exporting products internationally:
Once you have become a pro at the local market, proceed to selling in the international market.
Decide on where you want to sell and make a strong marketing and supply plan.
Take advice from experienced exporters and complete all legal trading licenses and documentation.
Keep in mind the language barrier and market of the particular product.
Sign an international contract with different retailers.
Network well and stock up on the product as per requirement.
Ask for a periodic sales report so that you can make changes as per the feedback received from the market.
Follow up with your dealers on a monthly and yearly basis.
---