The rapidly emerging threat posed by the COVID-19 virus, also known as coronavirus, is affecting the global business and investment community. Various businesses often feel lost about how to deal in business during the pandemic. The global and interconnected nature of today's market environment presents a major risk of global supply chain disruption. This, in turn, could result in significant revenue loss and have a negative effect on global economies.
Small companies have had a difficult time in business dealing during the recent months. The coronavirus pandemic forced several businesses to close their doors. While some can never reopen, some are stepping up their operations in the hopes of avoiding another closure. Business leaders often worry about the well-being of their employees and companies, and understandably so.
Tips On How To Deal In Business During The Pandemic
Business leaders see crisis management as an unavoidable aspect of their job. Many industry leaders will be put to the test while dealing with business failure due to COVID-19. The trick to dealing with any situation is to plan ahead. Here are a few small business tips and advice and business growth tips you should look at as a leader to ensure the company is in the best possible condition to face the challenges ahead.
1. Examine Workforce's Locations And Travel Patterns
The first business management tip regarding how to deal in business is to figure out exactly where employees are and how many are working in impacted or disadvantaged areas. Do you need to repatriate someone? Or have they requested the opportunity to operate from home? Travel plans will need to be reviewed, rescheduled, or cancelled in the near future.
Absences due to illness or caring for families, policy for visitors to company locations, the process for reporting illness, and travel restrictions should all have clear policies in place. When thinking about how to deal in business, you should also think about policies for when schools are closed for an extended period of time — what will the policy be for working parents?
There's also the question of taxation: What measures do you have in place to deal with jobs that are forced to remain in foreign countries longer than planned and then become subject to taxation? Finally, our advice for business owners is that they must be ready to revise and amend these policies on a regular basis as conditions change.
2. Recognise Current Financial Situation
Our second piece of advice for small businesses who are wondering about how to deal in business is that you must make educated business decisions based on the current financial situation. Your ability to trade during this time and deal with business failure, pay unpaid debts, retain workers, or meet current lease or loan repayments will be dictated by your financial situation and government restrictions. Follow this business management tip and contact your accountants to explore the different options that may be open to you. Use their help to devise a strategy for minimising the effect on your business. Cash flow is crucial, particularly if COVID-19 has greatly disrupted your current income and trade.
3. Re-evaluate Your Contingency and Disaster Management Plans
Every well-run company has a crisis or continuity plan in place, and many will have a pandemic plan as well. Truth, on the other hand, puts theory to the test. For instance, one Asia-based agency's pandemic plan named a European city as the evacuation site for workers and their families. However, flights from China to the city were suspended shortly after the outbreak.
Hence, our third advice for business owners is that to deal with the complex problems of an outbreak, generic policies must be modified and customised. Is there enough infrastructure bandwidth to cope if a significant number of your workers would operate remotely for a period of time, for example? Will outsourced, overseas workforces be unable to come to work, affecting your operations? How do you keep your travel tips and policies up to date? The most pressing concern for CEOs in any crisis is collecting reliable information quickly.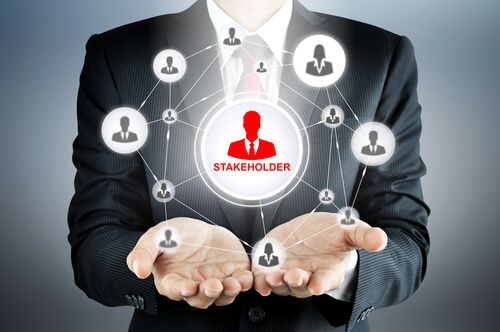 4. Keep in Touch With The Stakeholders
It's important to keep all of your stakeholders informed about what's going on with your company during the COVID-19 pandemic.
If you have employees, they must be aware of your intentions and how they will affect them. Keep your voice as calm and straightforward as possible when speaking to them. Follow up with all of the debtors to continue to collect any past-due payments. Based on what they are willing to pay in the present circumstances, you might need to consider negotiating. Our advice for business owners would be that you should also try to talk to your creditors to see what fees you may be able to postpone. Examine your trading terms to ensure that any new orders need upfront fees (where possible) or a deposit.
While deciding how to deal in business, keep your customers informed about your services; for example, if your company is subject to regulations, make sure you inform them as soon as possible.
5. Examine the Supply Chain
A thorough understanding of the supply chain can aid in the detection of any possible flaws in your business dealing. This means starting with the most important goods and looking beyond first- and second-tier manufacturers, if possible, all the way down to raw materials. Is there a backup supply if one of your goods uses apart from a country that becomes isolated? If the virus spreads, contingency plans can quickly become problematic; we've already seen Chinese suppliers switch to South Korea as a Plan B, only for that country to become infected as well.

6. Identify Possible Failure Points
While formulating a solid strategy for dealing with business failure, do keep the following points in mind. What are the teams and people who are responsible for vital processes or services? Is there a pool of workers with the necessary skills who could fill critical roles if necessary? If the virus spreads further, call centres and joint service centers may be vulnerable; should the company implement measures to minimise the amount of human contact, such as phased shifts or remote working?
7. Make Use Of Scenario Planning
With chaos abounding and COVID-19 threatening to disrupt any aspect of a company for months, scenario planning is a vital method for assessing readiness. What are the best and worst-case situations, and is the company prepared to deal with them? What would be the long-term effect on working capital, bank covenants, or even leases for shops and restaurants if public places were to close? Again, our advice for business owners is to identify crucial sensitivities.
If more people spend more time at home than at work, organisations in certain industries will see a substantial increase in demand — are they prepared for this? Supermarkets are reducing the range of goods available, stocking up on staples, and preparing for the worst.
8. Never Ignore Or Overlook Other Hazards.  
Our last piece of advice for small businesses is that COVID-19 isn't the only challenge on the horizon. Whenever coping with a crisis that consumes all of their attention, companies are at their most vulnerable. An outbreak has no bearing on the many other threats that your company faces. For example, cybersecurity should always be a priority.
Concluding Remarks
Pandemics are a wake-up call for businesses to implement alternative procurement and production strategies to minimise the effects of such inimical circumstances. We like to assume that the time it takes to respond to a crisis is measured in months, while the time it takes to recover is calculated in years. Those businesses that follow the aforementioned business management tips will be well-prepared and will recover faster.
With OkCredit blogs in English, Hindi, Malayalam, Marathi, and other languages, you can keep up with new business ideas and tips.
Now is the time to download OkCredit and put an end to your bookkeeping woes.
Also read:
1) The impact of Covid-19 on Small Businesses. How bad this has been?
2) Best COVID-19 Lessons For Small Business Sectors of India
3) How To Manage Investment During Covid-19 Pandemic?
4) Best investment ideas during the COVID-19 pandemic
5) OkCredit: Simple, Paperless & Secure solution for businesses
Stay updated with new business ideas & business tips with OkCredit blogs in English, Hindi, Malayalam, Marathi & more!
Download OkCredit now & get rid of your bookkeeping hassles.
OkCredit is 100% Made in India.
FAQs
Q. What are some of the ways that food establishments should protect themselves from COVID-19?
Ans. Food businesses, when considering how to deal in business, must have proper sanitary facilities and ensure that food staff wash their hands thoroughly and regularly. Using only soap and water to wash hands is also sufficient.
Q. How do I position my business dealings today to represent my customers in the best and most profitable way possible when these changes occur?
Ans. Now is a good time to begin organising your customer outreach in order to fill the growing gaps in their schedule by getting in new customers earlier. Of course, you'll need to tell them about the precautions you're taking to protect them from exposure of the virus.
Q. What do I do if a coworker exhibits symptoms of COVID-19?
Ans. You should send home the employees that have symptoms when they arrive at work almost immediately. You must also isolate those who become ill during the day from their coworkers, clients, and visitors. Employees who experience symptoms outside of work should report them to their employer and remain at home.
Q. What would you do to ensure your employees' health and safety?
Ans. To begin, ensure that workers have access to accurate information about the virus from reputable, official sources. Following that, most boards have routine monitoring of business safety considerations, such as workplace accidents or deaths, thanks to comprehensive metrics and review.
---