Have you been contemplating starting an export business for a while now but have had apprehensions for various reasons?
We've created this article to help those who wish to start a small export business by curating a comprehensive list of ideas to undertake such a business. So if you're one of those who have been looking for the finest small business export ideas, keep reading!
Almost every other person has an out-of-the-box startup idea.
However, when it comes to starting a small export business, it requires comprehensive, efficient, and accurate research.
There are many fantastic import-export business ideas and opportunities you can opt for in India to earn good profits. The scenario of the international consumer market in countries like the USA and China is continuously changing. Their import markets are growing at such a commendable rate. It is an ideal opportunity for the Indian export market and the Indian exporters to rapidly grow their small businesses. Meaning, even small scale export businesses can help you gain huge profits considering the current import structure of other countries.
Check out the list of 50 best small business export ideas that we have carefully curated for you to step into the world of export business with endless possibilities.
Textile And Apparel Industry
It is a vast industry. But for better understanding, let's divide the sector into two categories. One is the production of textiles and fabrics from raw material, and the other is the production of clothing and other accessories.
1. Clothing Export
Clothing export is one of the best small business export ideas as India provides the world's finest fabrics at a low cost. It has comparatively less investment and a high-profit margin.
2. Designer Wears Business
Are you creative and can design funky tees? Export your creations to the global market.

3. Cotton Business
The black soil in India gives high-quality cotton, which can be exported worldwide to small export businesses.
4. Woolen Yarn And Fabrics Export
Many countries such as Bangladesh, Japan, China, and the USA are yarn-importing countries. Secure a chance to get fruitful results and great profits by stepping into this business.
5. Leather Products Export
You can start an easy export of leather and its products to neighbouring countries.
6. Beauty Products
You can always start your business by exporting beauty items such as hair care, skincare, and makeup products.
Food Industry
The food industry is a complex sector. It is a global network with diverse options in its trade routes. From processed food to livestock, this industry covers all kinds of the global food supply chain.  It includes food crops, seafood, spices, beverages, and more.
1. Online Coffee/Tea Export
If you are a coffee or tea fanatic, then you will love this idea to implore as a business idea. Align yourself with tea leaves and coffee producers, and you are ready to export it to other countries.
2. Spice Export Business
Let your foreign customers know the amazing taste of Indian spices. Start your small-scale export business in spices right away.
3. Fruits Export
Start your fruit export business with a minimum requirement of storage space and the right knowledge.
4. Milk And Milk Products Export Business
There is an increasing demand for milk and its different products worldwide, which is why it is a good idea to set up your milk products export business.
5. Food And Beverages
Want another great small business export idea? Go with the food and beverages export business as packing and branding of these items is helping people gain huge profits.
6. Animal Feed Export
Get better profit margins by selling animal feed to other countries.
7. Organic Food Export
You can easily increase your market presence from local to global by starting an organic food export business since they do not include any chemicals and are in high demand.
8. Pickles Export
Give a homely feeling to the Indian people living in countries like UAE and the USA by exporting pickles to these countries.
9. Sugar Export
You can sell sugar in bulk to distributors in different countries such as Bangladesh, Somalia, Afghanistan, etc., to earn huge profits.
10. Oil Seeds Export
The Climate of India is highly compatible with the cultivation of oilseeds. Become an exporter of oilseeds to distribute them in large amounts to different countries.
11. Tobacco Export
Another top import-export business idea is to export tobacco to the countries where it is legal since it is an excellent and profitable business.
12. Meat Exports
Another fantastic business opportunity is the export of meat products as Indian beef is one of the best in quality that can prove a highly profitable business option for you.
13. Seafood Exports
Start your seafood export business to sell top-quality fishes, crabs, shellfish, etc., and cater to the increasing demand for these products around the globe.
14. Vegetable Export
Starting a vegetable export business is an easy task and a profitable business with low investment as vegetables have an essential requirement in neighbouring countries.
15. Essential Oil Export
Southern India is known for specific essential oils. There's a major demand for these oils in the global market. Start from a small supply of a variety of essential oils and export them to the world. This is a noteworthy idea in the bucket of export-import ideas for small businesses.
Service-Based Industry
Service-based industries include everything such as engineering, software development, consumer services, and government services. You can go through the given list of ideas if you are interested in starting your small business in the service sector.
1. Print On Demand Posters And Prints Export
It is never bad to supply framed wall art, greeting cards, posters, and print to people worldwide as this business has a great profit margin.
2. Export Directory Provider
Become an export directory service provider and help exporters and importers look at their potential target market in the world.
3. Insurance Service Provider
Insurance is essential, especially in trading routes. Start export-insurance service provider business to protect different exporters of products against the risk of non-payment.
4. Business Export Consultant
You can become a business export consultant to help exporters and manufacturers with market trends of targeted countries.
5. Consultant For Exports
Become an export consultant and help other people start their own small business export ideas.
6. IT Export Consultant
Provide IT solutions to the international market and gain huge profits from this small export business idea.
7. Warehouse Service Provider
Companies need warehouses to store their products. Get good money from exporter companies by becoming a warehouse service provider.
8. Marketing Expert
Increase the market presence of the exporter companies by becoming a marketing expert.
9. Cloud-Based Service Provider
Are you a software expert? Why don't you become a cloud-based service provider and fulfil the software developer requirements of different countries?
10. Business Service Provider For Global Customers
You can always become a service provider and help small export businesses to crack a deal with international clients.
11. Custom Broker
Earn a good profit by helping export companies
12. Logistics Export
Starting an export logistics department is not a big deal if you have a great knowledge of logistics in the export business.
Manufacturing Industry
The manufacturing industry is based on the fabrication, processing, and production of raw materials and commodities. This includes machines, equipment, chemicals, and more. Below given are some small business export ideas for the same.
1. Auto Parts Export
You can also focus on small equipment such as auto parts and tools to start your small export business.
2. Chemical Exports
There is an ever-increasing demand for chemicals in the world. Why not take advantage of that and start the business of exporting organic and inorganic chemicals to other countries?
3. Toilet Paper Export
Enter the markets of countries with a high toilet paper demand and yield good results for your business.
4. Fertiliser Export Shop
A fascinating and unconventional small export business idea is to export fertilisers as they are the crucial ingredients to grow crops, and many countries need them.
5. Plastic Export
Companies need plastic to reuse it and modify it into different products. It is a good idea to start an export business.
6. Detergent Export
Get a distributorship for detergents and export them to different countries.
7. Safety Shoes
One promising business opportunity is to contact foreign companies and start selling safety shoes for environmental and safety norms.
8. Gadgets Export
Do you have an interest in technology? Go for small-scale export business in gadgets.
9. Home Made Products Business
Supply home-made products to the world with the help of social media connectivity and platforms such as Instagram and Facebook.
10. Rubber Export Business
If you wish to start an export business without huge investments, try the natural rubber export business.
11. Machinery Export Business
Find a reliable customer and a manufacturer to grab your first deal and become an exporter of small machinery items.
12. Furniture Export Business
If you already have a family furniture business, then what are you waiting for? Supply your products internationally.
Product Industry
Below are some import-export small business ideas in the product industry that you can opt for if you are thinking of starting your small business.
1. Handicrafts Export
The love for handicrafts is everlasting. If you want to start an export business in this, there is no right time. Start right away with the help of social media marketing.
2. Art Export
Many people are interested in arts and collectables worldwide, which opens the doors to a new opportunity in the export business.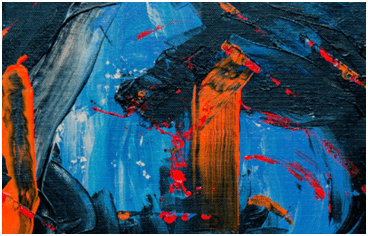 3. Flowers Export
Get your deal done right and earn profits by finding countries that import different flowers such as roses, carnations, marigolds, and more for their various needs.
4. Second-Hand Products Export Business
People are always looking to buy second-hand products at low costs. You can start your small export business with this.
Deal with problems related to customs.
5. Coconut Shell And Activated Carbon Export
Another finest import and export business idea is coconut shell and activated carbon export since India is the largest producer of coconuts in the world. Go grab this opportunity.
Conclusion
Amongst the long list of top import-export business ideas in India, you can find the list that we devised as a meaningful business opportunity for you. There are innumerable and more viable business ideas and opportunities that are waiting for you. If you have a fantastic ability to sell and handle foreign affairs, this can be the right path. Now, all you need is the hunger and perseverance to make it work. We hope your purpose of reading this article is served. Get in touch with new business ideas and strategies with the help of OkCredit blogs to stay ahead of your competitors. Download the OKCredit app now and unlock the path to success.
Also read:
1) The Indian Import-Export Scene
2) How Can I Start Spice Export Business In India?
3) How Can You Start An Import Business In India?
4) Types of Direct & Indirect Taxes in India
Stay updated with new business ideas & business tips with OkCredit blogs in English, Hindi, Malayalam, Marathi & more!
Download OkCredit now & get rid of your bookkeeping hassles.
OkCredit is 100% Made in India.
FAQs
Q. Which product is in the most demand for export?
Ans. In India, leather and leather goods have always been in great demand among all the export products. They are exported at high rates, which is why it is a good export business idea.
Q. How can I start a small-scale export business in India?
Ans. If you plan to start a small-scale export business in India, register your business name, choose the products you wish to export, find outsources for foreign buyers of your products and then find suppliers of your products.
Q. What are some of the best export products to choose for starting an exporting business?
Ans. Some of the best products to choose to start an import and export business are electrical machines, mineral fuels, vehicles, timber, meat, and beauty products.
Q. Is starting a small exporting business easy?
Ans. Starting an export business is full of risks, but they also help you make the biggest profits. For this, you need to know what kinds of products are exported from India.
Q. Are small import-export business ideas profitable?
Ans. The world is now more open to start export businesses as they can prove to be very remunerative. There are many export business ideas that you can choose from to ensure high income.
---