Starting a business after the Covid situation might seem very difficult to envision. But with the change in the scenario and introduction of the new normal way of living, new businesses have emerged. Some traditional forms of business may benefit from the present situation. Numerous career opportunities have come to the forefront with the start of the year 2021, and some businesses were not very profitable in the past.
Still, at present, they hold great value. With almost a whole year of lockdown, people were forced to stay put in one place. This led to the cropping up of online business and job opportunities. The year 2021 will be about exploring more into online businesses and other new entrepreneurship ideas.
Setting up a business requires a lot of energy and work, but it is an achievable task with proper guidelines and assistance.
Some of the prominent business ideas for the year 2021 are as follows-
1. Medical courier service
In the pandemic situation, the one thing people needed the most was their medicines. Hence, if you own a vehicle and work under a scheduled time, then courier service is right for you. You may start your courier service specifically for medicinal purposes. You may transport medical items like lab specimens, prescription drugs and equipment, yourself or appoint a driver.
2. Online Bookkeeping
Just as most businesses are getting online, and numerous online businesses are coming up, their accounting or bookkeeping services are also available online. If you have the knowledge and expertise in booking, then you can start your business from home. You can work at your own time and place, with as many clients as you prefer.
3. Transcription services
The people who can listen and type fast can choose the transcription business. You can do it from your home and have flexible work hours. Medical transcription services are highly in demand. You may consider improving your skills and developing specialities for the business. All you need is a computer, a good network, skills and the right software.
4. Cleaning service
After the outbreak of the pandemic all over the world, cleanliness has become the need of the hour. Homes, offices, schools, hospitals, malls, theatres, and more have to be thoroughly sanitised for a healthy life. Also, there is a need for regular disinfection and pesticide sprays to keep furniture and wooden items safe from termites. Hence, in these times, starting a cleaning business can be very profitable for you.
5. Home care services
With the rise in health risks worldwide, vulnerable people like kids and older adults are confined to their homes. There is a huge list of older people who need assistance for household chores and personal transition. In this case, you can provide these services to people or hire people who can help older adults in their day-to-day lives. You may also help in packing, house shifting, setting up, transporting, etc.
6. Digital Marketing
With the growth of the internet all over the world, businesses are becoming online. But with a large number of small and big businesses online, it is difficult to stand out among them. Businesses find it very difficult to do their marketing and get the attention of the consumers. In this scenario, digital marketing companies play a significant role in businesses. The bigger companies employ their own digital marketing team, but it not possible for small companies; hence they outsource their services.
If you have skills in SEO, SMM, content marketing, PPC, etc., you can start your business and assist in the businesses' growth. You will have to make social marketing strategies and implement them for ensuring the desired results.
7. Graphic Designer
Creating a unique logo or an attractive website is not everyone's cup of tea. It requires a keen eye for making fascinating promotional stuff. If you are artistic and have the skills to visually attract content, you are perfect for graphic designing. You can start your graphic designing business by providing flyers, digital ads, posters and other eye-pleasing materials.
8. Dropshipping
The companies that sell items may not be storing their products onsite and often take assistance from third-party dropshipping. The third-party is a wholesale retailer and has a warehouse along with shipping operations. Hence, dropshipping can be an ideal work with minimal inventory and some essential tools for a startup idea.
9. Real Estate Agent
The real estate business is an evergreen market. Hence, there is always an opportunity for a profitable business. Numerous people are not able to search for their ideal home on their own, but with your expertise, you can help them narrow down the options. You can fulfil their requirements within their budget. It is essential to have basic people skills for doing well in this role.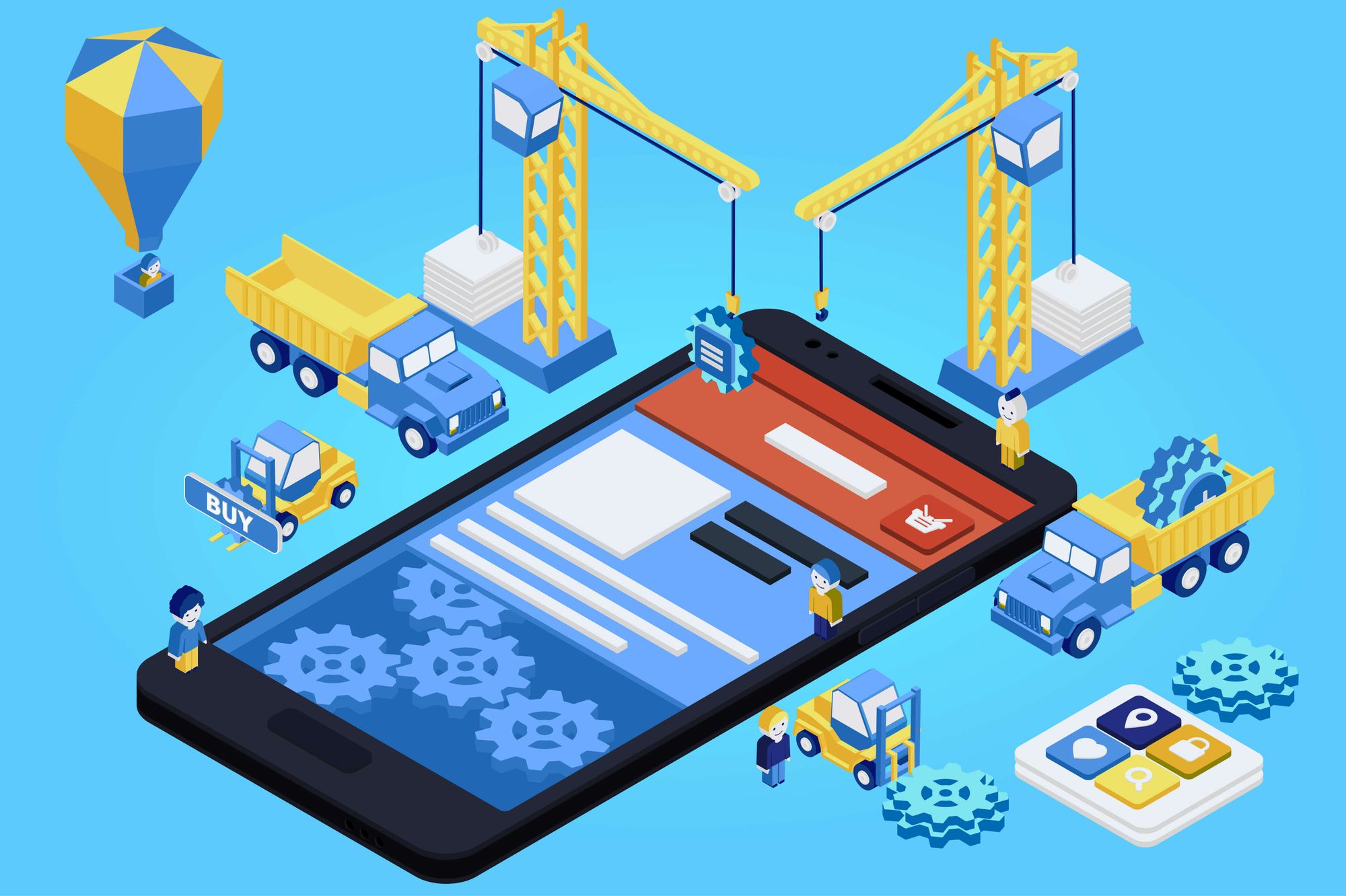 10. App Developer
It is one of the most trending and high earning businesses in the present times. If you possess knowledge of technology and coding, then you can make it your career. You can create a wide variety of apps as per people's needs and make their lives more comfortable. There is a high demand for app developers all over the world.
11. Online Teaching
The people who are good at a particular topic and can explain it to others may consider the career of teaching. Online education has boomed since the lockdown period as students were confined in their homes and had to be taught online. For online teaching, you may choose a subject of your expertise and teach it to your students. You can teach from your home at any time of your convenience.
12. Online Reselling
It is an excellent source of income if you are interested in fashion and clothes. The online reselling business requires a lot of time and patience, but you can easily earn some money from your side business once it is set up. You can also make it your main business on its further progress. There are numerous apps and sites where you can register your online business and start today.
13. Professional Home Organiser
The professional organisers help the people declutter their homes and minimise the stuff for making the homes a better space. There are so many homes that are filled with clutter that causes anxiety even to see it. People who even want to remove the stuff don't know how to go about it. But by being a professional cleaner, you will clean the clutter for them and help them downsize for making their homes better.
The people who are organised or like to organise will love this business. People will pay you to help them minimise their possessions. You can take before and after pictures to show them the difference. Then you will have a portfolio to show to potential clients.
14. Freelance Writing
If you know how to weave words into sentences and understand marketing content, then copywriting is excellent for you. You can start your copywriting business by writing content for clients, and they can pay per article or word. You can make your work more effective by using SEO knowledge and use it for your client's content strategy. It will make your content highly searched and get your better consumer base.
It is one of the easiest businesses as it requires only a laptop and internet connection. You can do your work at any time and from any location of your choice, like a home or any other place.
15. Food Truck
You can never go wrong with food as everyone needs food. As people are now not preferring to go to a closed room for eating food, it can be beneficial to open a food truck. With the mobile device, you can move to different destinations for a better crowd. You can also follow your cooking passion with this business, and you can offer a unique style of dishes and serve it to people. You will also get word of mouth publicity for your food and fill the stomach of customers. The price is much less than owning a restaurant and the advantage of mobility.
16. Consultant
If you have knowledge and experience in a certain topic like social media, marketing, leadership, communication, etc., you can easily start your consulting business. You can start alone or with 2-3 partners.
17. Cab service
If you love to drive around the city and have excellent driving skills, you can always start a cab service. You can either do it yourself, or you may employ people for the cab services for people. You can also include a ride share facility. It can be the perfect business where you can earn money by driving as much as you like. You can also have a friendly conversation with customers.
18. Solar setup company
As more and more people are shifting toward using solar energy for homes and workspaces, it is a booming business plan. You can set up solar equipment at the homes of people, like at balconies or roofs. You may have to start with a small investment, but the profits will double shortly.
19. Last-mile delivery services
Numerous shipping companies face problems when they have to deliver packages in rural areas. The roads are not developed and far from the warehouse causing issues in delivery. So you may open as a small business where you will provide packages to the last mile by setting up a warehouse. You may require to buy scooters and get drivers for last term delivery.
20.  Amazon Selling
If you have a skill and want to make money with it then, then Amazon Fulfillments can come to your assistance. With this facility, you can sell your products directly from your home. The employees of Amazon will pick, pack, and deliver your orders to your valued customers. With Amazon, you can sell products all over the country and to other countries also.
21. Course Creation
During the lockdown period, a mode of education turned online. People learned a lot of courses online through a platform like Udemy, Coursera, etc. If you have expertise in any subject then you can create courses for others to learn. You can make the free or pay as per the expertise level. You can also upload it on Youtube. The students, teachers and people willing to learn new skills use these courses.
Conclusion
The multiple business ideas provided above can be very useful if you are planning to start a business after the covid situation. If in the past, the worries of sourcing, storing or shipping was a hassle in starting a business, then worry no more. Now you can start numerous businesses without these requirements also. These ideas are also low on investment, making the risk factor also lower.
Also read:
1) Online Business Ideas You Can Start Quickly
2) What online business can I do to make money? Here are the top-6 ideas for you.
3) Where Do the Best Business Ideas Come From?
4) Best Home Business Ideas in 2020
5) OkCredit: All you need to know about OkCredit & how it works.
FAQs
Q. What are the biggest challenges for a new business?
Ans. Some of the prominent challenges are:
Low  cash flow
Having no good business plan
Difficulty in finding a unique product or service
Long working hours
Disappointment due to loss of customers
Hiring a good staff
Multi-tasking
Efficient time management
Q. What are the major mistakes in starting a new business?
Ans. The biggest mistakes are-
Low capital investment
Impatience for business success
No proper budgeting
Low-quality product or service
Not valuing sales and marketing
Ignoring the legal aspect of business
Not keeping a tap on the competitors
Q. Can I test-run the business part-time before quitting my job?
Ans. Yes, you can start the business by involving in it part-time and may involve completely when the business takes off.
Q. How much should I capitalise on my business at the beginning?
Ans. It is advisable to capitalise an amount using which you can pull through your business for at least 8-9 months without any income. It is essential to support the business initially as it takes time in obtaining the revenue and the expense is generally more than anticipated.
Q. How can I avail finances for my business?
Ans. Some of the most effective sources of capital are:
Personal funds
Bank loan
Friends and family
Angel investor
Credit card
Crowdsourcing site
Equipment loan financing
Venture capitalists
---