A factory outlet usually sells its products from its own branded store. These stores are attached to a large factory or warehouse. Customers always prefer to buy products from factory outlets because of unique product offerings and flat discounts. Owing a factory outlet store is quite profitable, and if you are also wondering how to open a factory outlet store successfully, you need to take these necessary steps:
1. Pick a niche for your factory outlet store
The first and foremost thing you need to do is choose a niche for your outlet. For example, niches like wholesale fabric, clothing, cosmetics or pet supplies, etc. You need to make sure that the retailers can buy large quantities of items you are planning to sell. As retailers will be your primary customer.
2. Purchase or lease a building
You need to either purchase or lease a building to hold the items and to distribute them. Try to find a building in a convenient place so that your retailers and customers can easily load their trucks with your merchandise.
3. Contract with the brand manufacturer
You also need to make a contract with the manufacturers of the brand. Some factory outlet stores sell different brand products, whereas few stores do not sell brand name products. So, make sure you sign a contract with the product supplier regardless of brand.
4. Make policies for your factory outlet
You need to establish policies for your factory outlet. For instance, you can set a few hours to allow your customers to walk in, make return policies, decide minimum order amount as well as on the discounts scheme.
5. Make a list of potential customers
You also have to make a potential customer's list and must send them marketing materials, like brochures, via email or postal mail. For instance, if you are planning to open a clothes factory outlet, then you need to target decorators and interior designers, fashion designers, clothing manufacturers, etc. Write an introductory letter informing your business along with marketing materials and explain what you are selling, why your products are unique, and what are the benefits of becoming a customer of your outlet.

6. Open a distributor account
To get merchandise, you need to open a distributor account with suppliers who sell items in your niche. You also need to confirm that you get more discounts than the retailers so that you can earn profit and sell your products at a reasonable price. For example, if the supplier offers a 50% discount to the retailer, then as a distributor, you should get at least a 70% discount.
7. Marketing
Marketing is very essential for opening a factory outlet. First of all, you can launch your website and find information regarding potential customers. Mention in the website about your business, your ideas of joining in association with wholesale distributors like Wholesale Distributors Association, National Association of Wholesaler-Distributors and also mention to your clients about your retail convention as a vendor.
What are the differences between factory outlets and general outlets?
When you are aiming to open a factory outlet store, you need to know the differences between factory outlets and general outlets:
What are the advantages of opening a Factory Outlet Store?
In every business, there are both advantages and disadvantages. Similarly, while launching a new business, owners face both benefits and drawbacks. Let's discuss the advantages of opening a factory outlet store:
1. Brand Benefits
Factory outlets get recognition from the brands, we're able to do marketing through the entire nation and also get other advantages that usually are not available to the unbranded factory outlet store.
2. Customer Empathy
Customers love to shop from factory outlet stores as they can buy branded products at an affordable price.
3. Operational Models
Many factory outlets get operational models and processes from the manufacturers. The owners only need to maintain strict agreements, workflows, and processes while opening their factory outlets.
4. Company Revenue
Factory outlets help the companies to receive incremental revenue from those products or goods which are generally out of fashion or a bit defective.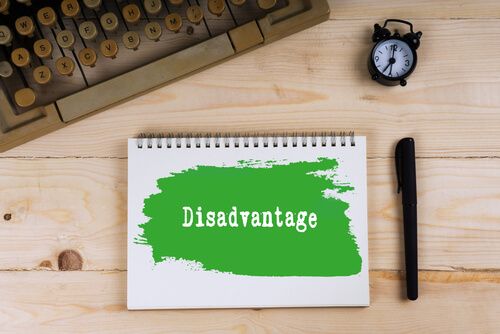 What are the disadvantages of opening a Factory Outlet Store?
Consequently, while starting a new business, along with its advantages, you must also know the disadvantages associated with it. Knowing disadvantages will help to develop your mental preparation, and you can start your business with full enthusiasm:
1. Less control on business
It is a fact that the owners of a factory outlet store have less control over their business than an independent business owner.
2. Single inventory
A factory outlet represents only one brand. This means when you open a factory outlet; you are not allowed to sell multiple brands. You only can sell goods of one brand. So, you need to be very careful in choosing a brand partner to earn profits.
3. Brand value
While selling branded goods of only one brand, you need to take into consideration brand value. If you sell a low-quality product in your factory outlet, it will lower your company's brand value and brand.
Conclusion
A great business plan is very necessary to build a strong foundation to grow your factory outlet store. When you first think about how to open a factory outlet store, you always need to analyse the pros and cons of your business. Only then will you be able to start your business with a positive perspective. Management is also necessary for every business. Management will help you in achieving your goals. OkCredit is such an app where you are able to manage your business, starting from managing your finances digitally to decode any type of complexities related to credits, ledge, invoices, and more. Not only this, to maintain transparency between you and your employees, you can also use the OKStaff app. This app will help you and build trust between you and your staff regarding payments, upcoming salaries and pending transactions, etc. So, if you want to open a factory outlet store, you need to follow the above-mentioned steps to run your business successfully.\
Stay updated with new business ideas & business tips with OkCredit blogs in English, Hindi, Malayalam, Marathi & more!
Download OkCredit now & get rid of your bookkeeping hassles.
OkCredit is 100% Made in India.
FAQs
Q. What is the primary difference between a factory outlet store and a retail store?
Ans. The primary difference between a factory outlet store and a retail store is that in a retail store, a retailer's recently linked up all types of goods/ items can be sold while in a factory outlet store, only the goods/ items produced by one brand are sold.
Q. Do factory outlet stores sell defective products?
Ans. No, in most cases, factory outlet stores do not sell defective products. But during off-seasons, slightly defective products are sold.
Q. Are our factory outlet stores cheaper?
Ans. Yes, factory outlet stores are cheaper than retail stores. Based on a regular survey in every location, it is assumed that the goods/ items sold in a factory outlet are 3% to 72% cheaper than retail stores.
Q. Our factory outlet stores trustworthy?
Ans. Yes, factory outlet stores are trustworthy.
Q. Do factory outlet stores sell first quality merchandise?
Ans. In the stock of a factory outlet along with first quality merchandise, irregularly discontinued and cancelled orders are also sold at a very low price.
---