Table of Contents:
2. Starting A Recycling Business
3. Steps To Starting A Recycling Business
4. Marketing For Recycling Business Ideas
1. Waste Recycling Business
Every year, we generate around 1.3 billion tonnes of waste per year at a global level. This amount is likely to increase to 2.2 billion tonnes per year by 2025. This figure is projected to increase by 70% by 2050. Hence, waste management has become a matter of grave concern across nations and also is a crucial point of focus for organisations like the World Bank and the United Nations. Poorly managed and dumped waste contributes to around 5% of the global carbon emissions and creates multiple complications in terms of toxic leaks, water and land pollution, and even landslides. High levels of waste products not only harm the environment adversely but also causes economic repercussions. Research has identified that each metric ton of poorly managed waste has a financial cost of $375, while proper management of a similar quantity costs only $50-$100.

2. Starting A Recycling Business
In light of this research, recycling has become a highly popular and effective solution to waste management. Governments and corporate entities have taken to recycling on a large scale. Several organisations are experimenting with the creation of commodities from recycled materials.
Recycling helps in conserving natural resources, protecting the ecosystem and reduces the carbon footprint significantly. From a business perspective, it requires a lesser amount of raw materials, is cheaper than waste collection and disposal, and also creates more job opportunities. With a growing demand for such initiatives, starting a recycling items retailership is a promising entrepreneurial venture.
The market is quite reliable, as there is a visible global shift towards sustainable living. However, while this makes entry into the market more comfortable, it also means greater competition. Having a detailed plan, sound finances and legal arrangements and strong marketing can enable you to run a healthy and successful business.
3. Steps To Starting A Recycling Business
Research
As in any business, you will have to learn about the science behind recycling to set up a retailership. Most recyclable waste is plastic, which is often toxic. Ensure that you are well informed about all the safety precautions you need to follow at your business site. It is essential to keep yourself updated on all the latest technology available so that you can meet the needs of your clients without compromising on quality as well as your budget.
Find Your Area Of Interest
Recycling is an emerging field with multiple possibilities of exploration. You have a variety of options to choose from in terms of quantity, material and process. Make an informed decision based on your budget, location and availability of materials. Experts suggest that it is best to pick one steam and develop expertise in it, as that gives you a more specific skill set.
There are multiple options you could choose from:
Aluminium Recycling: This is the most recycled item with minimal risks where you could use commonly found aluminium scrap like aluminium cans as raw material
Paper Recycling: Paper recycling is the oldest form of recycling with high availability of scrap material
Recycling of Tires: Tire waste consists of nylon, carbon and rubber, which can be reshaped into new material provided it is not burnt in any form
Electronic Waste Recycling: Electronic waste contains cadmium, phosphorus, lead etc., which has high value. However, e-waste also has some dangerous elements, and it is mandatory to have expert and strong safety precautions in your team. It will also require fulfilment for more conditions for licensure.
Plastic Material Recycling: This is the most often chosen option due to availability of plastic scrap.
Also Read: Top Waste Management Companies In India
Fix A Budget
Once you have decided your niche, you will have to draw up a budget to finance all the operations for the same. The budget should include costs for procuring the licenses and permits, a space to store and recycle the materials, wages for any employees you will be hiring, machinery and tools required for recycling, money to purchase the recyclables and vehicles for transportation.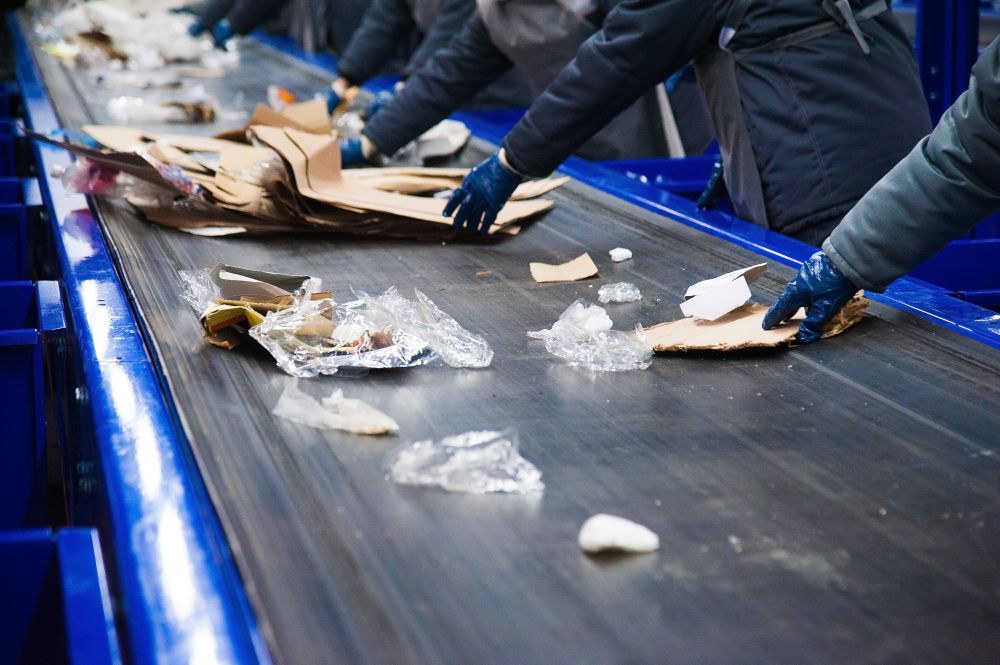 Choose a business structure
The next is to make a business structure, which will determine your role in the firm. You could opt for a sole proprietorship, where you would retain complete autonomy, but losses would impact you personally. The second choice would be a general liability partnership, where you would enter into the business with partners after deciding individual roles and stakes in the industry. You could also choose to have an LLC model (limited liability company), which would protect you from your company's losses.
Also Read: Aluminium Foil Manufacturers in India
Create a business plan
Creating a business plan is crucial to making a safe and trackable investment. Your business plan is a formal document that lists all the goals, procedures and potential profits of your business. It is instrumental in tracking your progress and also adds credibility to your venture when talking to vendors or investors. Your business plan should include your sources of capital, company's goals, target market and services offered, the organisational structure, procedures for procurement and sale of materials, market analysis and marketing strategies, the budget and expected profits.
Get the capital you need
There are multiple ways to source capital. You could look out for investors, obtain a loan from a bank, or choose to bootstrap. Recycling does require special machinery and safety gear, so ensure that your credit plan is healthy and practical.
License & Permits
Dealing with waste is contingent on following strict procedures and regulations. Waste is not segregated everywhere, so you need to ensure that you receive the necessary permits to collect waste safely. Collection of waste and scrap material would require a license from the local metropolitan authority as well as operational permits to work with the debris from the required regulatory bodies.
Find a space for the business
The next step is to find a place to set up your recycling business. Choose a location that is away from residential localities, but close to any landfills or waste management body. This will help you reduce costs with transportation, and also allow you to network effectively and regularly with concerned authorities.
Hire your employees
Since this line of business requires supervision and workforce, you will have to hire people to work for you. Make an exact list of expectations and requirements before any interviews, as it will help you communicate with candidates entirely.
4. Marketing For Recycling Business Ideas
While referrals are the best way to kick off your business in the initial stages, do not restrict yourself to just word-of-mouth strategies. Digital marketing is emerging to be the most effective strategy in expanding the scope of any business. Research observes that in 2019, digital advertising was at a value of 221 billion rupees, which was an increase of 26% compared to 2018. Invest in a good website that reflects the essence of your organisation, and use it effectively to advertise your services.
Ensure that you always insure all purchases related to the business. Creating a well-thought plan after research will make the process easy and also minimise complications. Apart from the good profits, the recycling industry is also highly eco-friendly. Recycling items retailership allows for you to reap profits without burdening the earth any further, making it a highly lucrative deal.
Stay updated with new business ideas & business tips with OkCredit blogs in- English, Hindi, Malayalam, Marathi & more!
Download OkCredit now & get rid of your bookkeeping hassles.OkCredit is 100% Made in India.

---