If you're looking for resources to help you start a handicraft business in India, then you're at the right place!

We Indians are creative people. We have a rich and diverse culture that has given us inherited talent. Handicrafts are one of them. Any piece of art made with hands can be considered under this category. Be it an earthen pot painted with beautiful colours or a portrait of a goddess, be it a beautifully knitted pashmina shawl or a soft carpet, they are mesmerising and attracting people worldwide.
Its beauty lies in the fact that each product is different from another, which makes it unique. Even the same products have different designs when made available for doing business in India. Now that the market is changing and the new generation wants everything at the click of a finger, online shopping has opened huge opportunities for this niche market and do business from home. Every business indeed has a scope of going online, so why not an online handicraft business?

Consider a store which could deliver items around the world. This idea, in itself, is fascinating. However, before starting the handicraft business, many other factors need to be considered.
1. Market survey
Any business starts with demand; hence a market survey must be done before starting the actual production. In handicrafts, several product categories can be listed like Textiles & handlooms, Jewellery, apparel & accessories, Carpets, leather goods, paintings, garments, paper products, furniture, Zardozi etc. so which type is more in demand in which area.
This will help target marketing and customise products according to the customer's choice for online shopping. The market research gathers data about the target market, such as pricing trends, competitor analysis and other such details. Details of pricing like how much amount a customer will spend on a certain item or what features or variety they are expecting in a certain product can be understood.
2. Pricing strategy
For e-commerce owners, pricing their products is one of the challenging tasks. The price of a product should not only be attractive for shoppers but also it should generate good revenue for themselves. They could use any one of the strategies mentioned below-
Basket based pricing- This strategy leads the customer to buy more number of products at a time. It shows personalised offers to customers while he is going for certain buying. So basket size is increased, resulting in a total profit increase.
Priced less than a competitor- Comparison is always done on online shopping, so keeping our products lower than competitors is a good strategy.
Quick delivery strategy- if the customers are promised to deliver the item quickly, maybe the next day or within 48hours, chances are more than the customer buys it.
Real-time price optimisation- Sometimes, other strategies need to be worked out, like increasing the price of a product that is in demand based on recent shopping history.
3. Branding
People are nowadays ready to pay a good price for a good product. So, it's just a matter of brand image which is attracting customers towards the products. A proper branding strategy is to be done to create an image of the company in small businesses.
An attractive name, tagline, logo and product images are creating a digital image. Since the customers can't trust a new brand, its branding must connect the product with some experiences that they have taken. Like a jewellery brand can be connected to a royal family or wedding experience that the customer already knows and marketed. Product brochures could be circulated via social networking platforms like Facebook & WhatsApp.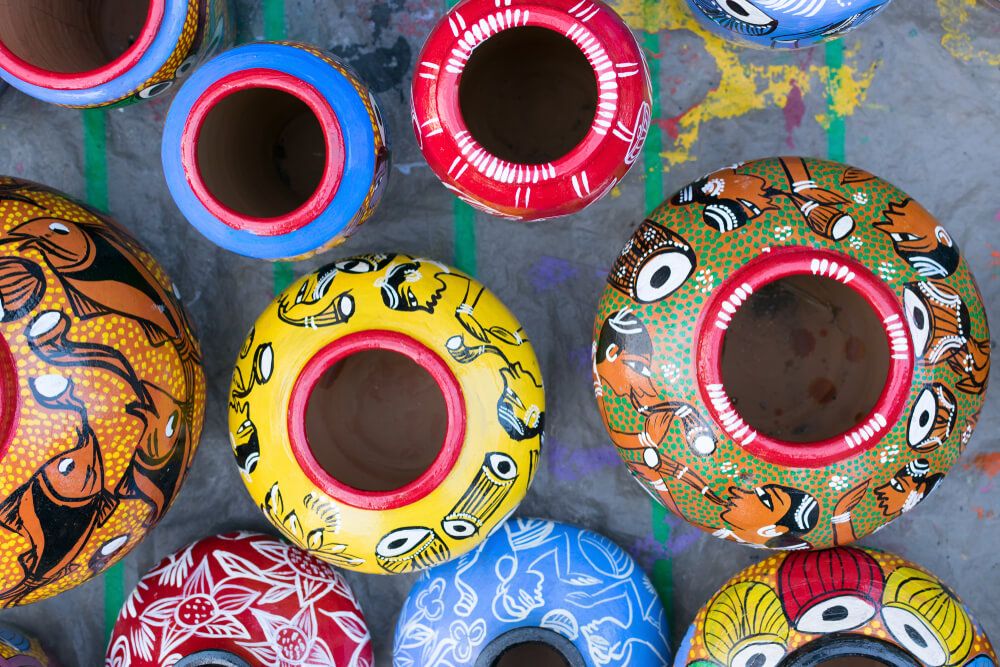 4. Setting the store
Now that you are ready with the product and customer details, one could decide the platform on which you want to sell the products.
You could opt for building your website as it's not that difficult nowadays but you could regret it if that does not come out well. You can try that by getting it made from a professional as per the website's required features with minimal costing.
Another option of a small business idea could be selling your products on already established marketplaces to create your account and publish your products over there. Some examples could be Amazon, Flipkart, eBay etc. apart from these big stores, you also have an option to select a marketplace that specifically sells handicrafts and other niche products.
Though there are more than 100 options in front of you, you can choose one which suits your requirement. If you are aiming for wholesale selling, you could also opt for sites like India Mart. Further, some applications are made, like Dukaan, which enable local stores to get an online presence. It helps shop owners to sell their products on WhatsApp. They just need to download the application and fill their product details with pictures.
It generates a unique link for each store that can be then shared further on WhatsApp to directly link that store's products. More than 1.5 lakh stores had listed more than 20 lakh products in just 20 days of its start.
Creating product Catalogue- Once you make that decision, it's pretty easy. You just need to list your product by uploading your product description, pictures and other licensing details, and people can do online shopping on your portal.
Product images play a vital role in this. They must be taken with proper lights and good quality cameras. A professional photographer can also be hired for this job as this is a one-time investment. Images can be taken from different angles for more clarity.
Product description must include its unique feature and details of why one should choose it. It should also include the quality, material, process of creation (if required) and dimensions.
However easy it sounds, there will always be some challenges which the seller may need to face. A few of them could be as follows.
5. Competitive rates
There are many sellers on online shopping platforms, and competition is huge, so they must do proper branding of their products to get maximum orders. Also, shoppers compare products' costs over different portals and tend to buy from those who give maximum benefit at minimum cost. So different rate strategies should be used.
6. Payment methods
Sellers could accept cash on delivery (COD) or online payment modes like Google pay or PAYTM. The payment gateway should be secure to ensure safe transactions. For international clients, PayPal could be an option.
7. Government permission
Product listing on online marketplaces requires the details of various permissions and licenses, GST certifications, manufacturing license, shop act etc. though it could be easily get done from their agents, still it includes expenses that need to be considered. These permissions can be taken from various local agencies or online as well.
8. Reviews
Products once listed over the platforms does not guarantee business or selling. When a shopper searches for a product from the same category, it should be displayed in the first few rows for the customer to see it and make buying choices. Only those products which have a good review, star rating or popularity are displayed easily.
Hence, a team of dedicated staff must take reviews from the existing customers or ask new customers to send feedback on the product. It could be a star rating or a written review with customer experience with pictures.
9. Delivery related issues
Once an order is received, as per many companies' policies, usually the product should be dispatched within 24 hours or ready for pick up from the agent. This is also challenging when you are dealing with huge orders at a time, maybe during a festive season or less workforce at the seller's end.
Since handicraft can be a fragile item many-a-times, packaging in a break-proof packet is also a challenge. It should go well with transportation and reach the customer safe without any damage. The seller may need to rethink some ideas to pack them properly.
10. Knowledge of basic computer operations
Since the people involved in handicrafts come from rural backgrounds, they could be uneducated or not proficient in working on mobile applications. So they may need some basic understanding of smartphone use, learning English, reading and writing a bit, and basic account maintenance for establishing their online shopping portal. They could enrol themselves with some local courses on working on these portals.
No more looking for new business ideas anymore! Follow these steps to start an online handicraft business and make your presence in the market!
Also read:
1) Startups in India: Growth & Other Factors to be Considered for a Startup
2) What Are Some Good Startup Ideas?
3) Where to Get a Small Business License?
4) Startup Ideas: How do you know if your Startup idea already exists?
5) OkCredit: All you need to know about OkCredit & how it works.
FAQs
Q. If a product is damaged in transit, whose responsibility is that?
Ans. This could vary from company to company as a policy. Once the company approves packing, mostly it is the responsibility of the selling portal and not the seller.
Q. Are the payment options selected by the seller or the company?
Ans. Sellers select them as per their wish.
Q. Do the sellers get good benefits since the company also has a commission?
Ans. Since the product is going online, demand is huge, so there are always customers who opt for good quality over cheap products, and once they get to know about your product, they become loyal customers.
Q. What is product branding?
Ans. It is about creating an image of your product in the customer's mind using taglines and marketing strategies to see your product name as a unique one.
---